World Mental Health Day 2021
01/10/2021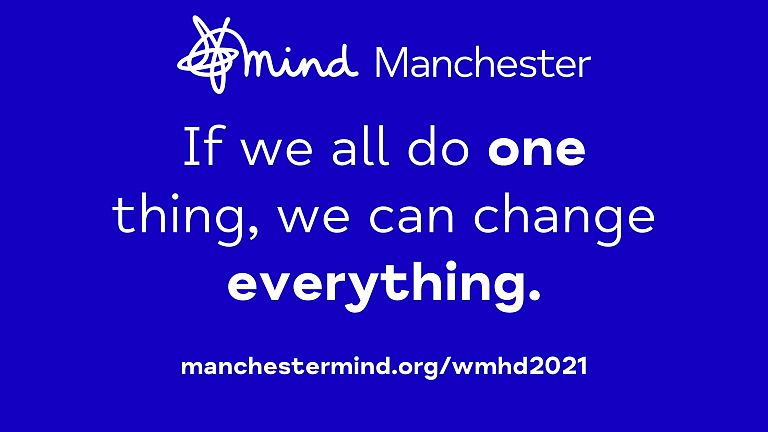 "If we all do one thing, we can change everything"
Sunday 10 October is World Mental Health Day (WMHD). After the events of the last few years our mental health remains more important than ever.
Taking inspiration from national Mind's WMHD campaign we are marking the event by encouraging you to "Do One Thing" to support your own mental health and for the mental health of those around us.
You can find some inspiration on what one thing you could do from our list of suggestions.
Or you can find out what some of our staff will be doing as their one thing for World Mental Health Day.
Or you can join us and national Mind to fight for mental health… because access to mental health support is too often determined by where we live or who we are. It shouldn't be like this. But we can change things.
If you are happy to share what you are doing whether it is one of these suggestions or one of your own, please share on socials, tagging Manchester Mind so we can all encourage one another to #DoOneThing.