International Women's Day: Wednesday 8 March
08/03/2023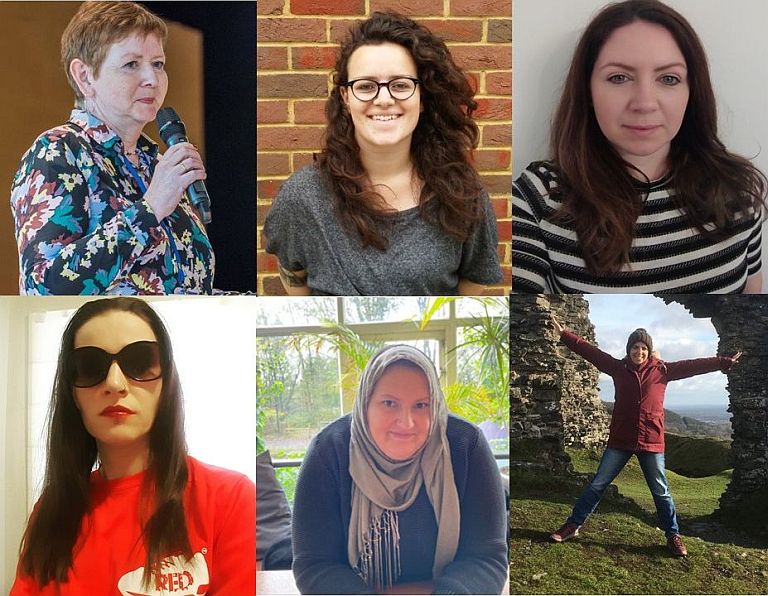 International Women's Day (Wednesday March 8) is a global day celebrating the social, economic, cultural, and political achievements of women. The day also marks a call to action for accelerating women's equality.
IWD has occurred for well over a century, with the first IWD gathering in 1911 supported by over a million people. Today, IWD belongs to all groups collectively everywhere. IWD is not country, group or organization specific.
This year's theme is Embrace Equity. The aim of the #EmbraceEquity campaign is to get the world talking about Why equal opportunities aren't enough. Find out more about the difference between equality and equity.
To mark the day we asked our staff to write a few sentences to an important woman in their lives and we wanted to share them here with you:
Farhat wanted to share some words about her Mum
"… and perhaps it is only when a giant leaves this world do we truly start to understand the comfort & protection of their shadow under which we lived."
Fi wanted to write a note to herself
"Be kinder to yourself and get out of your own way. Trust yourself – you are stronger than you think."
Laura wanted to share some words about her Mum
"My mum has always been and always will be my biggest role model. The way she was so selfless and caring in how she raised her family and supported her parents alongside running a business even with her own health challenges inspires me every single day."
Charli wanted to write a note to herself
"Dear Charli, I know it feels impossible to believe right now but you will get through this. It's okay to feel angry about how your birth went – that anger will turn into passion. Anger is not a 'bad' emotion. Allow yourself to feel it, to grieve and move beyond it and one day you'll have the best job in the world being that person for other New Mums that you so badly need right now."
Kathryn wanted to share some words about her Gran
"My Gran is such an important female in my life. Throughout her life she has been a nurse, health visiter and then trained as a counsellor after retirement. I want to thank her for being my inspiration."
Finn wanted to share some words to his mum
"Dear Mum, Thanks for being a constant inspiration to me throughout my young life, both personally and professionally. Without your guidance I would probably have a very different outlook on life. Thanks to your constant desire to help others in your work and everyday life I'm proud to try and do the same throughout mine."
Sam wanted to share some words about her Great Aunt
"It seems apt that the day before what would have been your 100th birthday, we mark International Women's Day. It's also just a few days after my daughter's birthday, who is named after you. Sometimes I wonder if naming her after you is why she is so stubborn at times, but she is also feisty, funny, kind and so clever. I would not have her any other way." 

Find out more about how we support women including information and courses for menopause and new mums.