Mental Health First Aid (Adult)
Events Date: Various dates available throughout 2021 | Location: Currently available live online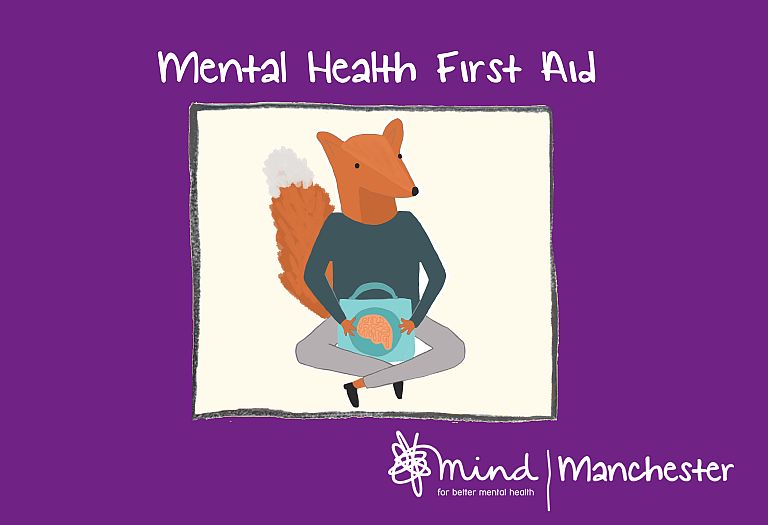 About
Mental Health First Aid (MHFA) is an internationally recognised two day course which will qualify you as a Mental Health First Aider in your workplace. You will learn to recognise warning signs of mental ill health, and develop the skills and confidence to approach and support someone who may be experiencing a mental health issue while keeping yourself safe.
Open Access Dates
This course is now available online as 4 x half days, delivered live via the MHFA Learning Hub:

Mondays – 18, 25 January, 1 & 8 February 2021  >>  BOOK NOW
Tuesdays – 2, 9, 16 & 23 March 2021  >>  BOOK NOW
Wednesdays – 21, 28 April, 5 & 12 May 2021  >>  BOOK NOW
Thursdays – 17, 24 June, 1 & 8 July 2021
Fridays – 10, 17, 24 September & 1 October 2021
Wednesdays – 3, 10, 17 & 24 November 2021
Length :    2 Days (4 x half days online)
Number of Learners :    Max 16
Price:    £250 + VAT pp  |  £2800 + VAT customer course for up to 16 participants
Charities/third sectors receive a 30% discount on all training – please contact us for your discount code.
All training includes hard copies of course manuals to be posted ahead of the training. Therefore, please allow at least 10 days notice before attending this course. Materials are not available online and are required to participate in the training. Certificates will be emailed to participants after completion of the course.
This course is also available to be delivered to a dedicated organisation on a date to suit your needs.
Some of our vital services are dependent on Manchester Mind generating our own income to pay for and deliver them. Recently our Listening Telephone Service has provided a lifeline for many people who have felt isolated and struggled with their mental health. People who come through to this service receive a call for up to an hour, for as many times as needed with an experienced member of staff.  Each call costs approximately £26.
Who is it for
Employees who would like to be a key point of contact to support colleagues who may be experiencing a mental health issue.
Learning aims
An in depth understanding of mental health and the factors that can affect wellbeing
Practical skills to spot the triggers and signs of mental health issues
Confidence to step in, reassure and support a person in distress. Enhanced interpersonal skills such as non-judgemental listening
Knowledge to help someone recover their health by guiding them to further support
Course content
What is mental health, understanding of the issues, overcoming stigma and discrimination
MHFA action plan
Symptoms, risk factors and treatment of common mental health issues
Signposting to treatment and resources, crisis first aid
Self care
I was a bit sceptical of the course being online, especially as this was one of the first courses to be run this way, however Peter was absolutely a top guy who really knows his subject matter and the examples of his own experiences and those that he has experienced were absolutely fundamental to the content of the training. The dedication and commitment shown by Peter to get the course content across in the right way shone through. A great 4 half days and this course absolutely works online. I would recommend it. Please pass on my sincere thanks to Peter Abbott, an excellent role model and professional for Mental Health Training.