5 Ways to Wellbeing Workshop
Events Date: Dates available to suit your organisation | Location: Online via Zoom or Face to Face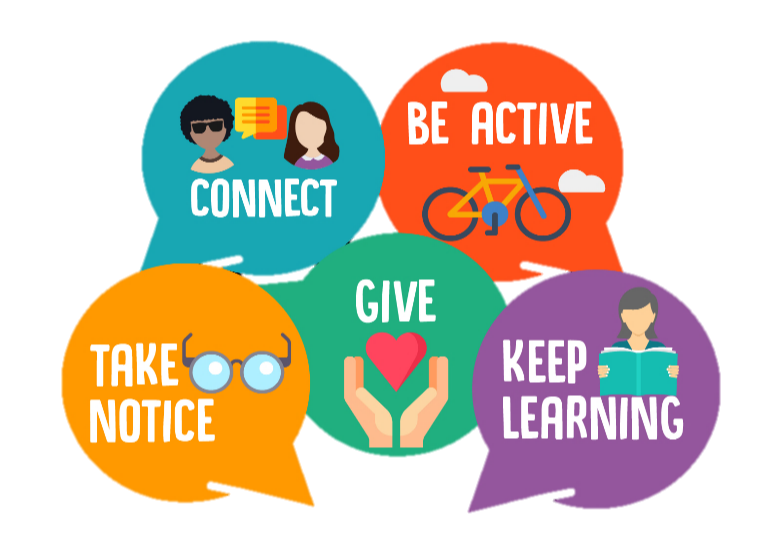 Book this workshop to understand the 5 Ways to Wellbeing and how to implement it into your day-to-day life. This is an experiential and practical live session in which you will be encouraged to participate in each activity and hopefully leave the session feeling lighter and brighter!
5 Ways to Wellbeing
Created by the New Economics Foundation, the Five Ways to Wellbeing are intended to be positive and engaging, flexible and non-prescriptive, yet firmly grounded in extensive scientific evidence.
Connect… build social relationships, spend time with friends and family ­
Be active… engage in regular physical activity
Take notice… be mentally 'present', focus on awareness and appreciation ­
Keep learning… maintain curiosity about the world, try new things ­
Give… make a positive contribution to the lives of others
Join us to get some practical tips and invest some time in yourself.
Workshop Details
Length:  60-75 minutes
Participants:  Up to 50 participants
Cost:  £200 + VAT online | £250 + VAT face to face > Up to 20 participants
£285 + VAT online | £325 + VAT face to face > Up to 50 participants
Or book as part of our Wellbeing Package and receive a discount on any block bookings of 6 or more sessions.
By booking training with Manchester Mind, you are directly contributing to our services available to Manchester residents, such as our Listening Service which has been a life-line for some since the pandemic began. Read Stuart's Story to hear more.
Feedback:
Feedback about the author of the session, our Resilience Co-Ordinator and Mindfulness Practitioner, Ruth Rosselson:
Ruth is an amazing speaker and leader of the exercises. I felt so comfortable in her company.
How to Book:
Please let us know your preferred dates and times using the following enquiry form: