Elton Darlo: My Mental Health Story
04/05/2021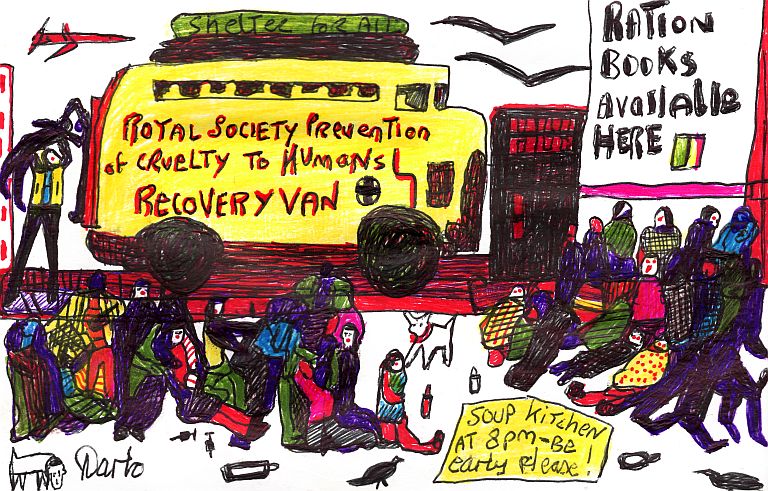 I was born in West Gorton in Manchester in 1948. When I was young we moved from there to the Anson Estate in Longsight. Next-door were the Whalleys. Their daughter Joanne would later become a renowned actress.
My elder brothers were in the army with Englebert Humperdink, who was then plain old Arnold George Dorsey. We moved yet again on the Anson Estate and it was here in my formative years that I got my first glimpse of mental illness.
My Uncle Tom was incarcerated in a psychiatric hospital. He was suffering and my mother wanted him to come and stay with us but there was no room. I did not know then that mental illness affected many of my relatives.
Later in the early 1960's one of my elder brothers overdosed and died at only 20 years old. This was a red flag. In the mid 1960's another of my brothers spent time in a psychiatric hospital. He never fully recovered and spent the rest of his life on medication.
Unsurprisingly my mother suffering from stress had to spend some time in a rest home. My niece was also admitted into a psychiatric hospital and my nephew was diagnosed with schizophrenia.
I too came down with stress in the 1960's and was invited to speak with a psychiatrist, but at that time a vicar was counselling me so I declined. He examined my problems with prayer and said that God would sort it all out. That was good enough for me at the time. He thought my problems were of a spiritual nature, and I agreed to lodge with him and his family for a short time. He said if God delivered there would be no need for me to have medication or a spell in hospital. He wrote to a pastor who dealt with such issues and I went to a conference where the pastor prayed over me. I had a spiritual awakening there but sadly and not surprisingly the stress related illness was to continue.
The sad part of the struggle was that society did not have much to offer for mental illness back then. Eventually I succumbed to my illness and began to suffer from anxiety.
I was hospitalized and when I came out I was on Valium (now Diazepam). I did not get the best support and so I drifted along and tried to help myself as best as I could. Physical exercise was good for me because it occupied my mind, so the dark thoughts could not mither me there. I had some periods where I was okay, but as soon as I was under any pressure I found myself needing support.
Homelessness and periods of low self esteem soon became a part of my life. I spent time living in derelict places and squats, park benches or anywhere I could lay my head. The Salvation Army, The Church Army, Walton house, Val's guesthouse, the school in Ardwick, these places became part of my life.
I had my highs though. I joined a wrestling club and learnt the art of martial combat. Here I was able to mix with some top-ranking sportsman, including George Best who trained in the same place. I loved the camaraderie, but even then sometimes I became ill.
I found solace and support via HARP (now known as Manchester Mind), and in my low times their staff always gave me first-class moral and social support.
I then started to move around to different places and spent sometime down South. I got a flat and seemingly things became more normal for a time. I kept myself occupied by sketching and painting, something I had done in my school years. I found solace in art. It became my therapy.
Luck came knocking when a lady from America took an interest in what I was doing. She auditioned some of my work for an exhibition at the Tate Modern in London and I was successful. She then went on to exhibit my work in several galleries, which was a great boost for my confidence.
By then I was painting and sketching daily, I joined a gym, but still my mental health was fragile. You can look a million dollars and seem normal to the outside world, but inside you feel difficulties every day. I somehow learned to manage.
I achieved a dream exhibiting in the Tate, but then I had to come back to Manchester, as my mother needed me. The stress of then losing her nearly tipped me over the edge. Somehow I just hung on. I was unsuccessful in finding suitable accommodation, and even now after several moves I have still not found peace.
I continued to find solace through my artwork. I painted Sir Alex Ferguson and his wife on canvas, and received a lovely letter from them, and have some lovely letters on my work from the monarchy, and even one from Theresa May.  It keeps me going.
In person I hardly ever mention my problems to people, not everyone has the knowledge or understanding to deal with it. I have become an island that very few people visit.
My Uncle Joe received the British Empire Medal from the Queen for his efforts in raising money for charity. I too hope to raise some money and in some small way help those quietly suffering through no fault of their own.
I pray that those who have similar dispositions to myself will be encouraged, and in that I will be satisfied.
Samaritans and Manchester Mind are vital to those suffering from mental health, loneliness and isolation. That is why with my art I choose to give my support to Manchester Mind, and I congratulate this powerful humanity to mankind.
10% of profits from the sales of Elton's book Lockdown 2020, and prints from the book will be donated to Manchester Mind. You can find out more about the book here