Do One Thing: Sam
06/10/2021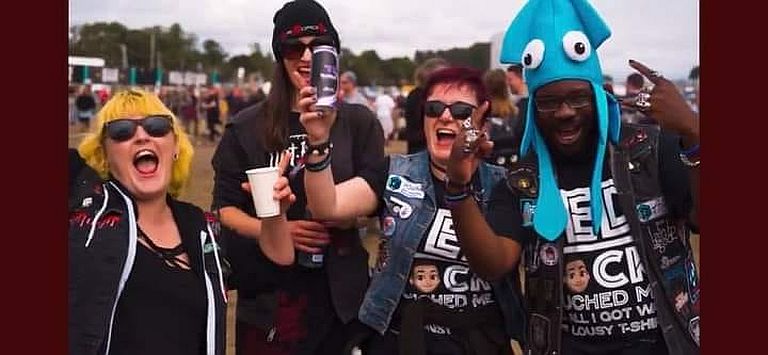 Sam pictured second from left at Download Festival Pilot June 2021.
When not being a mum or working for Manchester Mind, I am usually at gigs (attending or reviewing for ROCKFLESH) or festivals, or volunteering for Primordial Radio.
I help with some of their marketing, including the community newsletter but my main role is mental health champion and in recent months I joined the station's Equality Advisory Group. This group was founded in response to the Black Lives Matter movement of 2020.
My "Do One Thing" for World Mental Health Day is to work with the group on our current focus, which is safe gigs for all. We have a really tight-knit community but we want to ensure that at all Primordial events (and at as many other events as possible where our community are present) everyone has a good time.
Recent events in the media have shone a light on the risks, particularly to women, so as a group the EAG want to explore ideas that could help all members of our community to enjoy the events that have been taken away from us for so long because of the pandemic.
We are marking the event by encouraging you to "Do One Thing" to support your own mental health and for the mental health of those around us. Read through some of our suggested things and don't forget to share your #DoOneThing with us if you can.