Zainab's Story: Coming on board the Board of Trustees
26/07/2023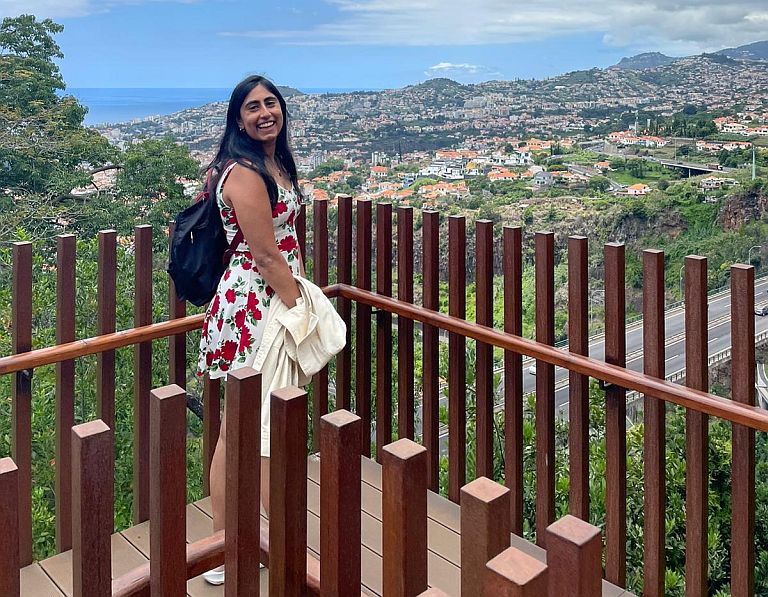 I recently started volunteering as a trustee with Manchester Mind, applying back in February, and attending my first Board meeting in June.
I've worked in the charity sector in Manchester since I graduated just over two years ago, and volunteered further afield before that. I knew I wanted a job that would a) keep me interested and learning and b) help others, so working in a charity seemed like an obvious choice!
Even though I have worked in charities, I didn't know what the role of a trustee really was, and thought it was for people with many years more experience than me and with a specific skillset. However, when I started my most recent role, my manager introduced me to the concept of a 'young trustee', or trustees under the age of thirty, recruited to bring a much-needed different perspective to leadership. I started looking into it more, and soon realised that a lot of trustee Boards were lacking representation from the communities they worked with, such as young people, women, or people from racial minorities.
I had a look around for trustee roles, but nothing really clicked until I saw that Manchester Mind were recruiting for new trustees. Most of us will experience poor mental health at some point in our lives, and through my own personal experience of accessing help for my mental health, I see how the services that Manchester Mind provides are essential, especially with increasing pressure on public services.
I was also drawn to Manchester Mind as they were keen to recruit young people and people from racialised communities onto their Board. Diversity on boards is really key to reflect the demographics that the charity serves.
In my first Board meeting, I learnt that 45% of the people that use Manchester Mind's services come from racialised communities. I am curious to learn about what challenges different communities face when it comes to accessing mental health support, and how we can make what we offer as inclusive as possible.
The other trustees and staff that I've met so far have been really welcoming and supportive, and I'm looking forward to learning more and getting stuck in! One of the organisation's key aims going forward is around strengthening staff and volunteer wellbeing. I've experienced both good and bad approaches to staff wellbeing as an employee in the charity sector, and what unique challenges the sector faces when it comes to supporting staff. I think it's such an essential thing to get right, but it can be challenging with the more limited resources we have in charities. I'm looking forward to working with the other trustees and staff to help make Manchester Mind a great place to work and volunteer.
Outside of work and volunteering, I like to relax by reading, doing something creative or trying a new coffee shop with friends.