What Happens when the Fundraising Stops?
05/08/2022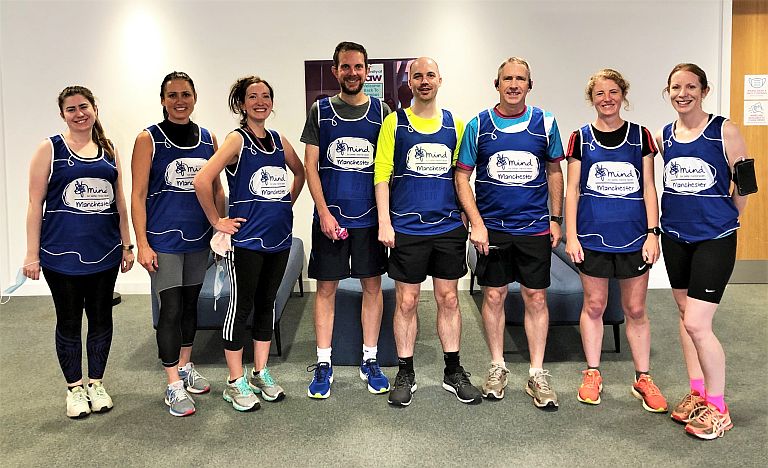 Seven years ago Manchester Mind embarked on a brave new journey, as we started fundraising for the first time. Due to the generous support of so many individuals, local businesses, community clubs, families and faith groups, donations sky rocketed year on year, reaching an annual total of £398,000 by March 2020.
We were proud of our large database of inspired donors, with a full calendar of sponsored challenges, seasonal fundraising events, city-centre collections, major celebrations and charity partnerships. For the year ahead, we also wanted to focus on new areas of income generation, including major donors, individual giving and legacy gifts. Our fundraising team had expanded to three people, with high hopes that our aspirations would flourish.
As news of the pandemic started to spread, we were forced to stop in our tracks. Charity fundraising came to a standstill, as the devastating impact hit our supporters. We were all facing anxieties and challenges never before anticipated, and Manchester Mind quickly adapted our services to be delivered remotely.
Our immediate fundraising response was to let everyone know we were still here for them – regardless of decisions to postpone or entirely cancel fundraising plans.
The shockwave then started to hit our fundraising team, first with remote home working and then with the difficult decision to place our two new staff on furlough for five months. For our team this was a huge blow and we sought to find ways to maintain our sense of connection and purpose, despite being apart.
At times it felt as if the hard work of the past seven years was being washed away, with activities and donations decreasing. We remained sensitive to the daily reality of our fundraisers' lives – loss, grief, frustration, anger, despair – placing no assumptions as to when we might engage again with their charity events, but keeping relationships alive through regular communications. Supporter loyalty gave us strength and hope over the long months that followed, making us realise just how solid the foundation was that we had forged over the years.
By the end of August 2020, the creativity and resilience of our supporters had really gathered momentum, with hundreds of virtual fundraising events, activities and challenges. For example, online community events, virtual marathons, even a virtual choir performance. We were amazed to see the commitment of our kind fundraisers who recognised the importance of our services, now more than ever. We were proud to still be there for each and every fundraiser, humbled by their resilience, commitment and solidarity. By March 2021, with the help of countless charity champions, £285,000 had been raised for our services, bringing the fundraising year to an emotional end filled with gratitude.
Thank you from everyone at Manchester Mind for helping to ensure we can be there for anyone who needs support, advice or guidance, now or in the future.
"It was a privilege to run for a charity that means so much to me. Your work means the
world, and really it should be me thanking you. I hope you can continue doing amazing work in 2021." Fundraiser
Joanna Huddart, Fundraising Manager and Aashni Shah, Fundraising Officer