Team Pringle's Story: Asics Manchester Marathon
06/08/2019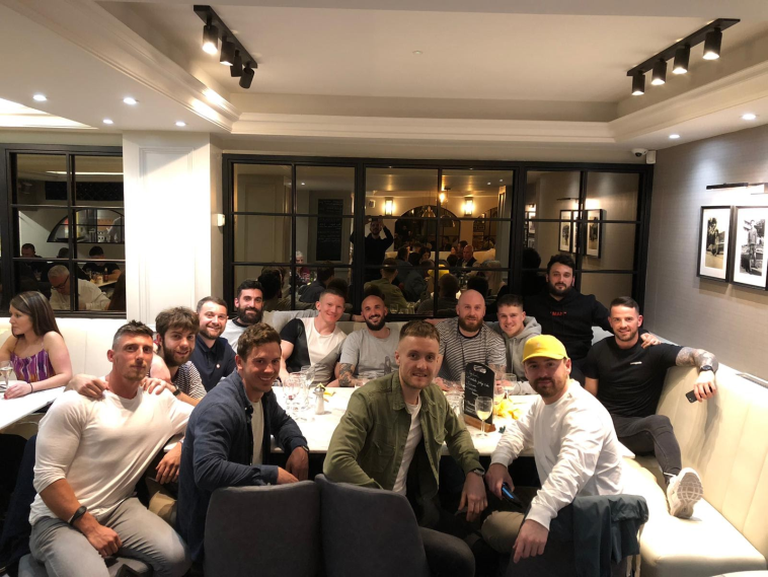 "For everyone involved to complete the marathon was such an achievement! I'm so proud of all the lads for all the hard work that went into the training, fundraising and the actual race!"- Stuart Hynes
We ran the Manchester Marathon in April 2019 in memory of Sam Pringle and to raise money to help fund Manchester Mind.
Mental health is an issue that we all felt passionately about and after Sam's tragic death, we decided that we wanted to raise money for a charity supporting people struggling with mental health.
When we starting fundraising for the marathon, we set ourselves a target of £5,000, but it became clear early on that the cause we were running for was important to so many people. The support we received was overwhelming and knowing that so many people are behind you really did spur us on to train harder and make sure that we could justify the money they had donated. The final figure we raised was £14,863, which totally blew us away. But what I think it showed was that although mental health isn't receiving the funding that it desperately needs, the general public understands the need for more to be done to combat mental health.
Too many people suffer in silence. We're so pleased that the money we raised will help Manchester Mind reach out to more people and give them the help and support they desperately need.
But this is definitely not the end of our relationship with Manchester Mind. Throughout the whole fundraising process they couldn't have been more helpful, especially Ceridwyn who was in constant contact with me; always asking how we were getting on and always offering help and support if we needed it. This will not be forgotten.
On behalf of everyone at Team Pringle, we would like to thank everyone at Manchester Mind for the support we received in preparation for the marathon and reiterate the pride we feel for being able to help support such a worthy cause.
Written by Oliver Mattison – Team Pringle.
"That was the hardest thing I've ever done! At around the 20 mile mark I didn't think I had anything left. But the crowd dragged me through it and I kept reminding myself why we were doing it. I'm so proud of all the boys and am so pleased with the amount we raised"- Josh Bennett