Tips to help you access nature at home
06/05/2021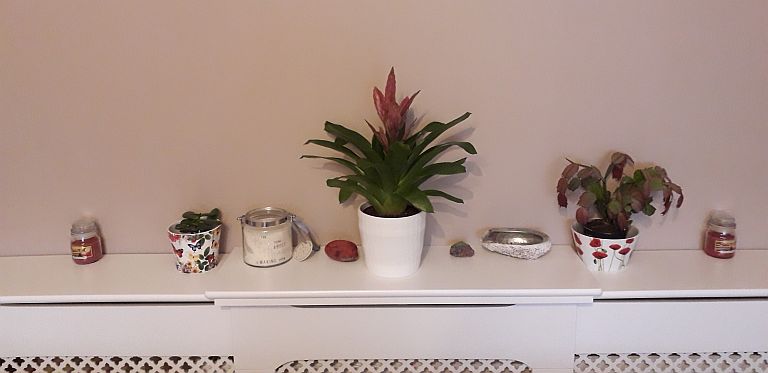 We understand that mental and physical health difficulties can impact on the desire, ability and opportunity to spend time outdoors within nature. If you are not able to leave your home, there are still steps that can be taken to improve your wellbeing with nature.
We hope these nature inspired ideas will help you join us in celebrating Mental Health Awareness Week 2021.
Light and air
It is good for our wellbeing to get as much natural light and fresh air as we can. Opening your curtains or blinds each day is an easy way to make sure you are getting the natural light you need. If you can open your window for a while, that is great too because it lets the fresh air circulate.
Look outside
If you are lucky and have a room with a view, try to spend time looking out of it each day and focus on what you can see. Look for anything related to nature. Are there trees, birds and can you see the sky? If you are ever struggling to relax, concentrating on what you can see out of the window can help. If your window does not have a view of nature, or you do not want to look out simply sitting near to the natural light can also help boost your mental health and wellbeing.
What's on your screens?
We know not everyone has access to a nice window or a view, but research shows that even looking at pictures of nature can boost wellbeing. Try changing your phone screensaver to a natural scene, reading a nature magazine or watching a nature documentary.
Eat nature
Eating edible plants can contribute to your overall health, impact your mental health and mood positively. When you are shopping or organising a food delivery try to include some fruits and vegetables to bring nature into your diet. Try to eat as many different types as you can. Herbs and spices are plants too and can make your food taste delicious. It does not have to be fresh either, prepared frozen vegetables are also nutritious, and a good idea if you are unable to go shopping often or are less confident in the kitchen.
Plants!
Having plants at home is good for physical and mental health. They improve the air quality and caring for them can improve mood. Plants that look and smell nice can help reduce anxiety and stress and are a nice thing to have around. Caring for a plant can help you to feel confident and responsible and is a nice gentle distraction from worries.
We recommend you start with something simple to care for, like a peace lily. They sometimes grow nice white flowers too. Plants need light and water to thrive and when you get more confident you can give them food and prune them too. You could even try growing something simple that you can eat too, like cress or pea shoots. There is lots of information online about caring for different plants.
Visualise
Sometimes it is nice to take a few breaths and imagine a scene from nature. Perhaps close your eyes, and try to focus your thoughts on what it might feel like to be there. What do you see around you? Take it all in, imagine every detail. What do you smell? What do you hear? What can you feel? Really immerse yourself in the moment and the feelings of being there.
Arts and crafts
Nature can be very inspiring and it is nice to draw or paint scenes from nature. If you have visitors, maybe you could ask them to collect and bring some items from nature for you to create art with, like twigs, leaves of feathers.
Our staff have kindly shared their photos and stories about how they have been engaging with nature during lockdown. Please take a look at our news pages, which we will be adding to over the coming days and for more pictures of nature you can follow us on social media.