Mindful March Week 4: Mindful Eating
22/03/2023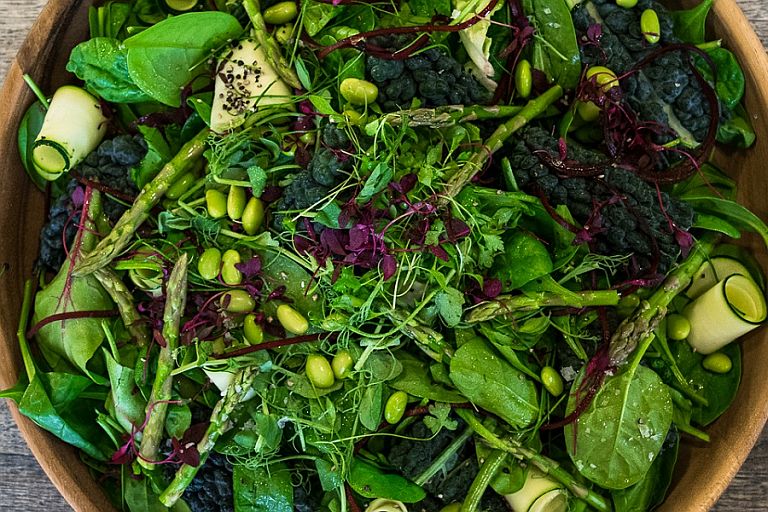 Welcome to Mindful March with Manchester Mind. Each week on our social media channels for #WellbeingWednesday, we are focusing on a different way that you can bring some mindful awareness into your everyday life. Hopefully by carving out some small mindful moments each day, you will find a greater sense of calm and focus.
If you missed week four you can catch up here:
How many times have you got to the end of your meal without even registering the taste or smell of it? My cousin used to say "I've just inhaled that". This week we're going to focus on bringing some mindful moments to each meal. This will allow you to slow down, enjoy the flavours and textures of your food, calm the mind and body, and hopefully aid your digestion too!
Here is how to do it (written instructions also below):
Before you eat, take a look at your food. No, REALLY take a look! Notice the shapes, colours, and textures of the food you're about to eat. Notice any thoughts that come up, noting them and coming back to the sense of sight. Then, move onto the sense of smell. What aromas are you inhaling? What's happening to the body as you give it a chance to smell the food before you start eating? Take a couple of deliberately slow breaths and then, when you're ready start to eat. As you eat your meal, take your time. Notice the flavours released in the mouth when you bite down. Notice the textures as they change. Notice any impatience in the body to hurry up, and come back to the intention of slowing down and mindfully eating. Give yourself a chance to sit and savour your meal without thinking about or rushing onto the next thing.
Check out all our Mindful March videos here