Maury's Story: Finding a sense of self-worth
19/10/2022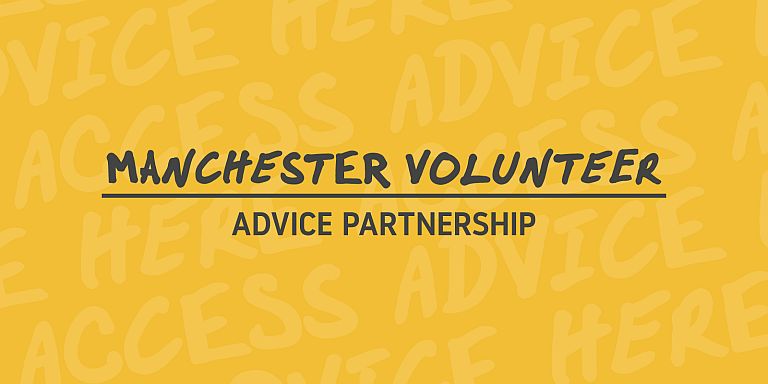 I've always struggled with my mental health. A couple of years ago I found out about Manchester Mind and they offered me a lot of support. I was very ashamed about suffering with my mental health, and was scared to come out with my problems. With Manchester Mind, I realised there was nothing to be afraid of. Many people suffer with their mental health, so I started to normalise my problem and realise there is no shame in it. I was receiving support for a few months and then decided I wanted to be involved as a volunteer.
I've always had a lot of interest in mental health, and thought it was a great opportunity to give back to Manchester Mind. The opportunity to provide support to others really appealed to me, along with the training in mental health awareness.
"I just wanted to be a part of Manchester Mind."
The main aspect of the role has been to support others who suffer with mental health with their difficulties. If they are struggling financially, or with benefits and housing, we can provide support.
I started volunteering in Manchester Town Hall before the pandemic, but all volunteering stopped for a year and a half. I am now going to the Zion Community Centre once a week to do a refresher course. Alongside a few other volunteers I am studying different types of cases, researching things online, reminding myself of the knowledge I had previously built up.
I'm really enjoying volunteering. I have limited capacity for working due to my mental health problems and being a student, so it is a great opportunity besides my studying. I am studying psychology, so it is all helping towards my career too. My experience with mental health made me want to go into psychology.
I feel very proud of being part of Manchester Mind. Although I'm not able to work because of my mental health, I feel a sense of self-worth because I still feel like I am doing something. I have received a lot of support from the staff and other volunteers, and I feel more involved in the community. This in turn makes me feel valued and even more proud of myself.
At the same time, I'm fighting my own mental health battles. I suffer from depression, and often when I am volunteering I feel better. It's had an impact on my own wellbeing, just being involved. I feel much more confident in providing information about mental health topics, benefits and how to support a person in need. As an Italian speaker it has been good to also help improve my English. It's been a great opportunity to improve my confidence and self-esteem.
"I just feel more a part of the community, and more connected to the wider community."
My involvement in MVAP has helped me grow as a person, and understand that suffering from mental health problems is not something I should be ashamed of. I have become a better person, and I have realised what is important in life.