We need your help – Emergency Food Response
21/05/2020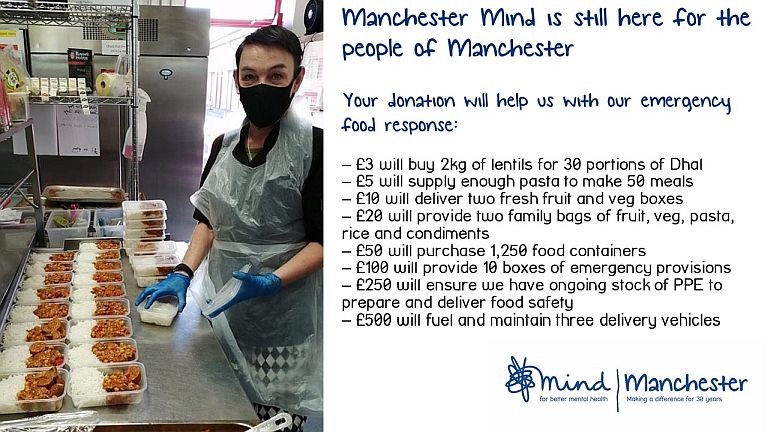 Good Mood Food meets Food For All
As we mark Mental Health Awareness Week (18-24 May), we are promoting this year's theme of "kindness" by urging the public to display their own acts of kindness, towards themselves and with one another. Meanwhile we want to highlight our own acts of kindness as a part in the city-wide community food response and ask for your help to enable us to carry out this vital work for people experiencing food poverty.
Good Mood Food, the award-winning outside catering enterprise, has been serving nutritious and vibrant food since 2005. 100% of profits are re-invested into Manchester Mind, enabling us to continue our vital work across the city, in particular supporting people facing food poverty through the Food for All project.
In 2015, Manchester Mind was the first organisation in the city to pioneer weekly Pay What You Can lunch sessions, and we are proud to say that since then our Food for All project has served over 50,000 free or heavily subsidised meals to vulnerable people in our community cafes (see images below).
Responding to COVID-19
Like so many other businesses, Good Mood Food has temporarily ceased trading, meaning the loss of a vital income for Manchester Mind, in particular to support Food for All. This coupled with the closure of the charity's community café and local food banks, has meant that many vulnerable people have been left with limited access to food, in particular fresh fruit and vegetables.
The tools and routines many relied on to manage their wellbeing have been removed and good habits of self-care built up over time and with invaluable support, are harder to sustain, including eating well and having access to fresh food.
Recognising that poor mental health, loneliness and lack of access to healthy food are intertwined, within days of the lockdown the Good Mood Food team joined forces with staff from Food For All; to respond to the crisis to do what they do best, cooking and delivering the same exceptionally high quality, healthy and nutritionally balanced meals.
Good Mood Food are no longer catering for corporate clients and large-scale events (like catering for grime artiste Skepta at last year's Manchester International Festival), their skills, energy and dedication are now producing over 1500 meals per week for those experiencing severe food poverty.
They have been turning food donations from Fareshare into hundreds of home-cooked meals, on average producing over 1500 meals per week for Manchester City Council's community hub, Maverick Stars Trust (for young people who would normally receive school lunches), and Just Life. Dishes have included spinach dahl, potato and chickpea curry, paprika chicken with sweet potatoes and asparagus, sweet chilli beef and noodles, beef Rangoon, beef stew, potatoes and peas, falafel, couscous and houmous (see images below)
For thirty years alleviating poor mental health, providing advice, and offering healthy food to the most vulnerable, have been Manchester Mind's priorities. We are proud to still be here to help during these uncertain times. Manchester Mind want to ensure healthy meals, fresh food packs and emergency provisions are available every day to people in Manchester throughout the duration of the pandemic crisis. As a city we have always got through hard times with the spirit of community and co-operation, so it seems fitting that this years' theme during Mental Health Awareness Week is kindness.
The need for independent organisations like Manchester Mind is greater now than ever before. To coincide with the start of Mental Health Awareness Week on Monday 18 May, we launch our first ever fundraising campaign in aid of Food for All, which seeks to raise £10,000 so we can buy staple ingredients and equipment to continue offering an emergency food response. Every donation will make a real difference. See images below for full details of how your donation will help us.
To help us make a difference and support our emergency food response we are accepting donations via JustGiving:
Alternatively, donations are accepted via text by quoting MM30YEARS to 70085 (£3) to provide free healthy and nutritious meals to people in need within our community.
Thank you for your kind support
"I am so proud of our staff, they never cease to amaze me but in this instance their dedication and commitment to the local community has gone above and beyond. Within days of the lockdown announcement they were in our kitchens prepping food for those experiencing severe food poverty. They have worked tirelessly for the last few weeks. It has been a team effort and their selflessness during this global pandemic deserves our admiration. If anyone is in a position to support us with a monetary donation at this critical time it will help us continue to provide this emergency food provision for those most in need."
Elizabeth Simpson, CEO, Manchester Mind
#ManchesterKind #NeverMoreNeeded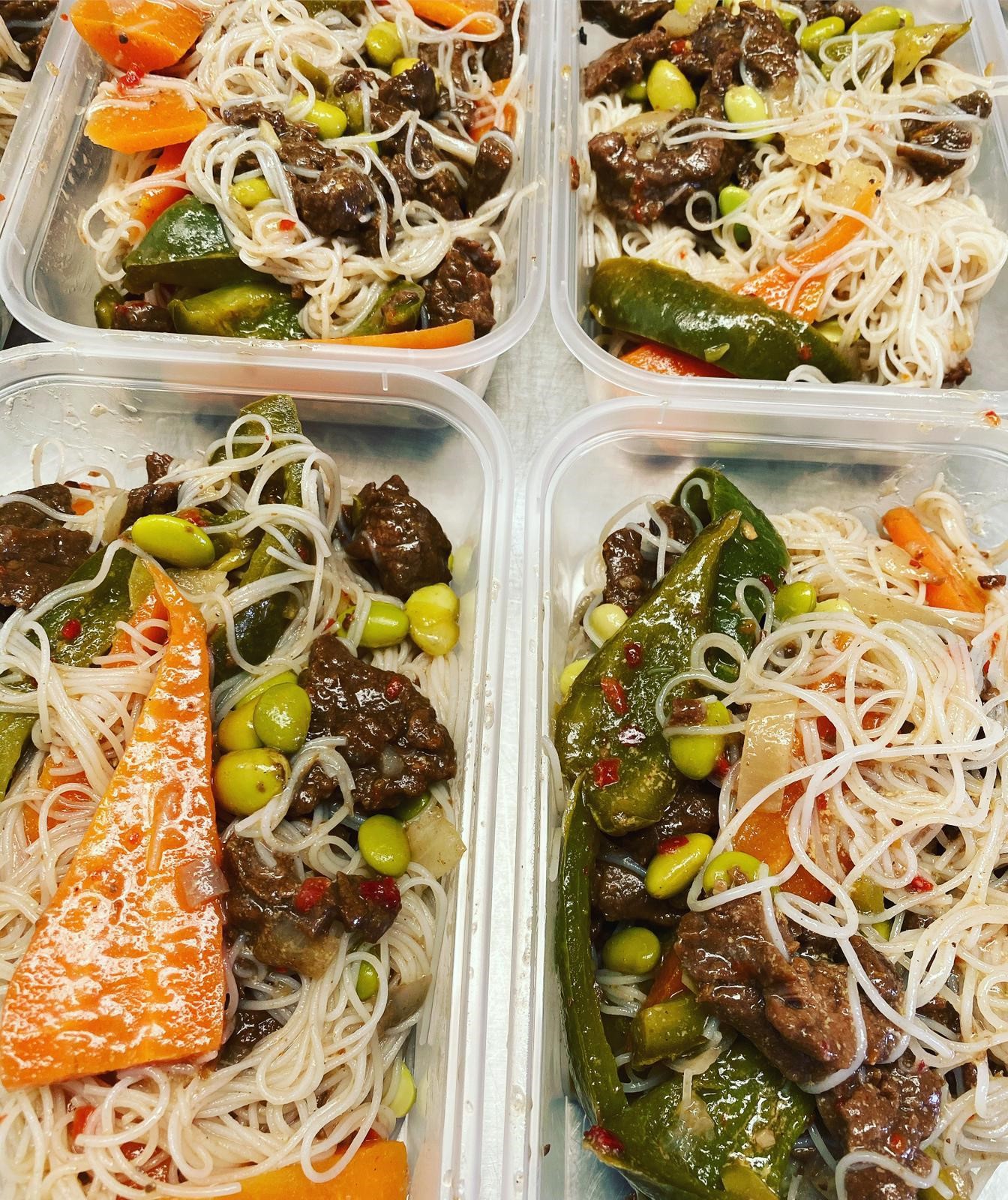 You donations can help us buy
– £3 will buy 2kg of lentils for 30 portions of Dhal
– £5 will supply enough pasta to make 50 meals
– £10 will deliver two fresh fruit and veg boxes to someone in need at home
– £20 will provide two family bags of fruit, veg, pasta, rice and condiments
– £50 will purchase 1,250 food containers to serve prepared meals in
– £100 will provide 10 boxes of emergency provisions, tailored to individual needs
– £250 will ensure we have ongoing stock of PPE to prepare and deliver food safety
– £500 will fuel and maintain three delivery vehicles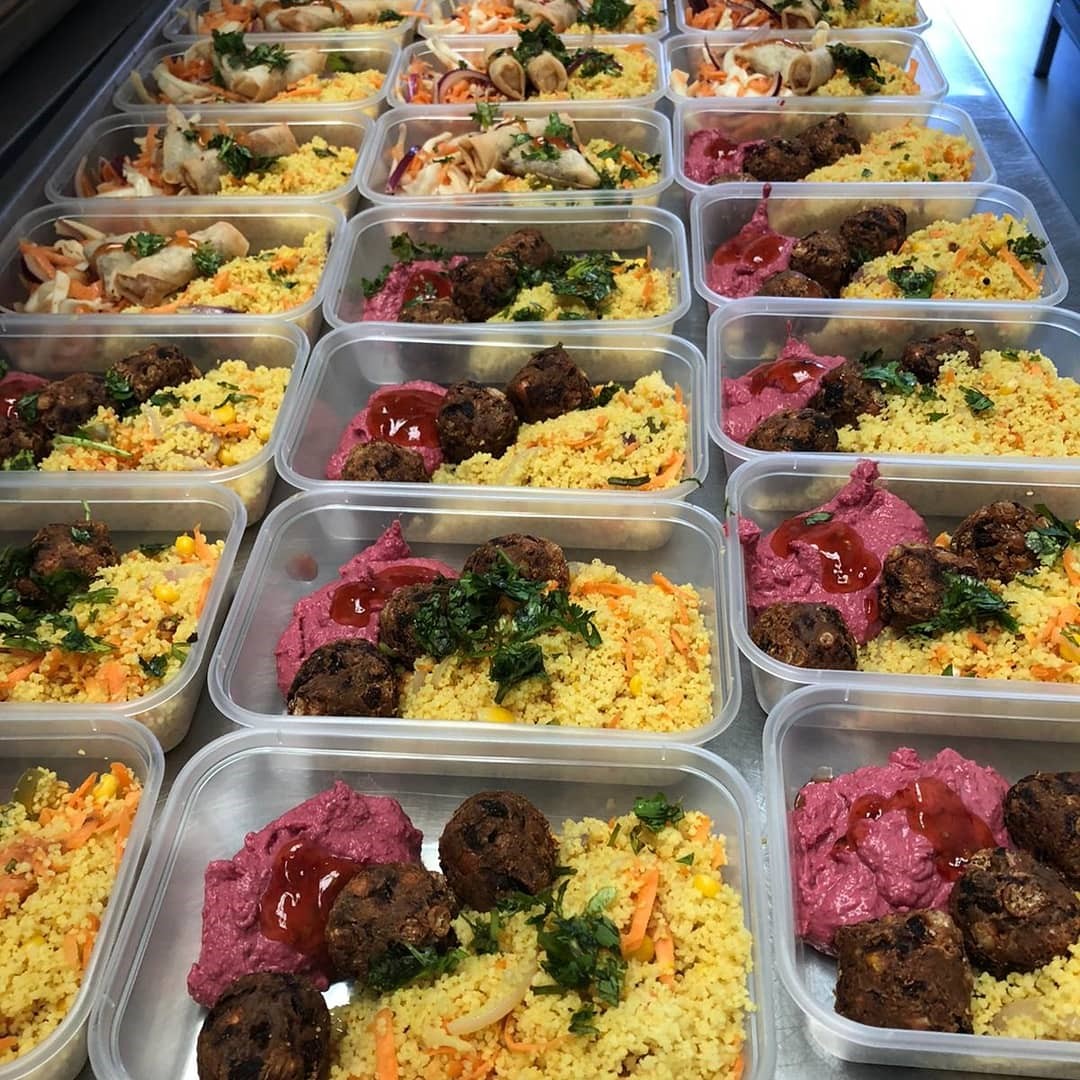 Emergency Food Response
Portions of high quality, healthy and nutritious meals are being prepared daily in our kitchen at the Windrush Millennium Centre, Moss Side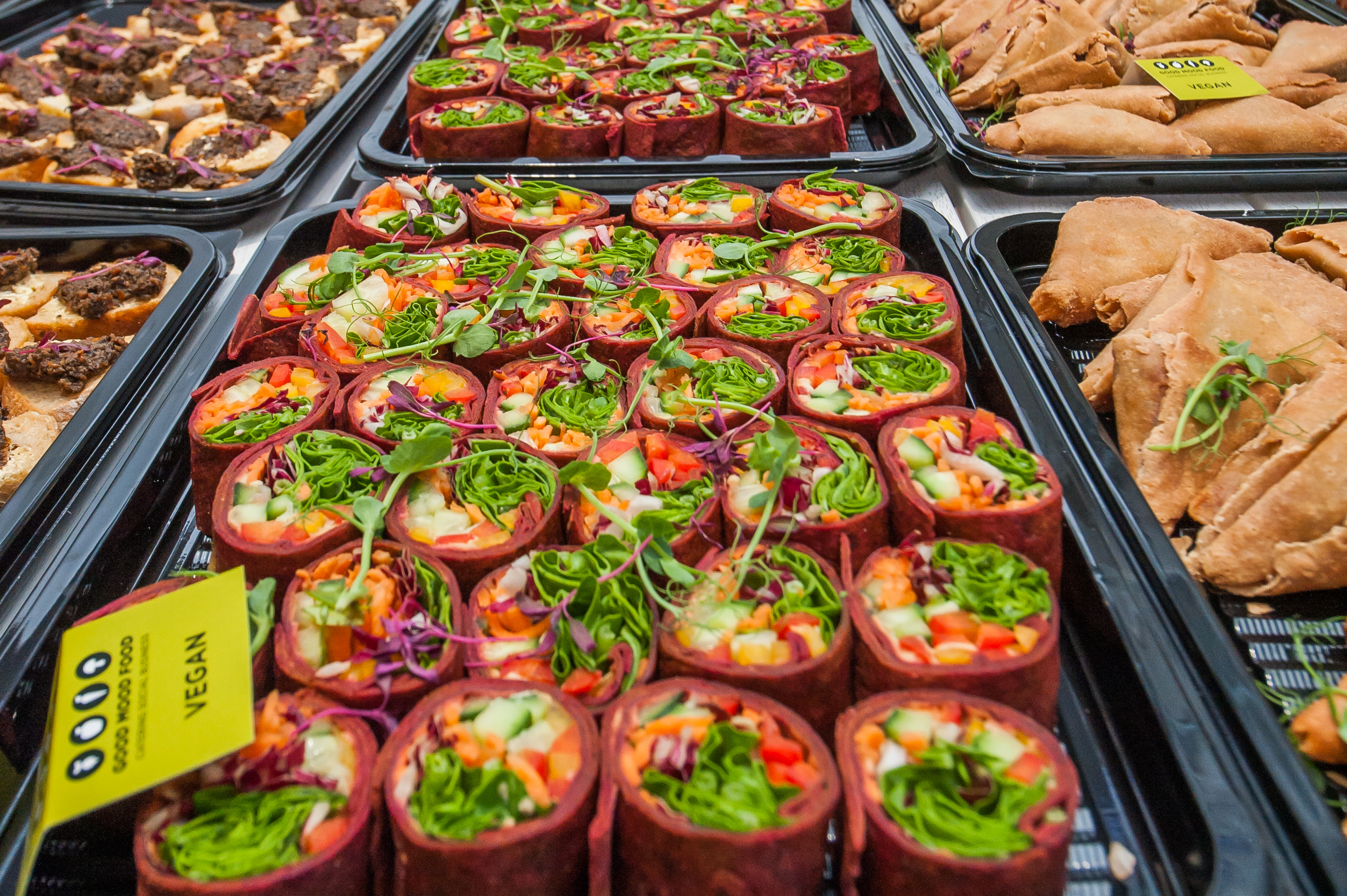 Good Mood Food buffet
Good Mood Food usually provide catering to corporate clients for meetings and event including our 30th Anniversary last September