Manchester Mind working with City in the Community
10/02/2021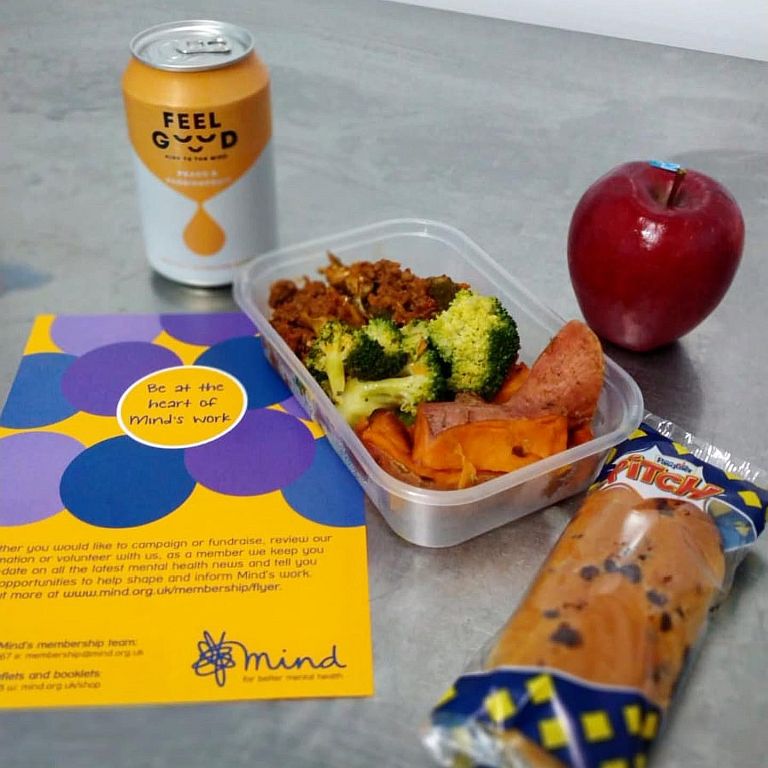 Manchester Mind are delighted to be supporting Manchester City Football Club's City in the Community to provide free food packages and activities throughout half-term next week. Here is an update from them about how you can sign your child up to access this great initiative.
City in the Community may not be able to welcome participants through the CFA doors this half-term, but that won't stop us offering holiday provision!
Youngsters from across Manchester are being invited to enjoy free activity and food packages every day starting Monday 15 until Friday 19 February, so they can continue to enjoy guided physical activity and healthy lunches.
Three collection points will be set-up across East Manchester, Moss Side and Wythenshawe between 11am and 1pm, where 100 packs will be offered at each site every day – that's 1,500 activity packs and lunches during half-term!
Children between the age of eight and 15 will be able to enjoy a fresh, healthy lunch in every package, as well as special activity cards set by City in the Community coaches.
All participants must have signed-up in advance, to secure their packages throughout the week. You can now register your child or children here: http://bit.ly/SoccerSchools2021. Once registered, you will be sent a confirmation email with an address and collection timeslot.
City in the Community staff will also be working with food banks, shelters and other local community groups to ensure that the Soccer School packages can be accessed by families who need them most.
The initiative has been set-up as an alternative to City in the Community's Soccer Schools project, which are currently unable to go ahead due to COVID-19 guidelines.
Soccer Schools uses the brand of Manchester City to engage participants in open access football, increasing physical activity throughout the school holidays with regular sessions in communities across the city. Participants are usually provided with free, full day structured coaching sessions as well as free food provision at all sites to help tackle holiday hunger in the most deprived areas of the city.
This year, City in the Community has teamed up with Manchester Mind, a local mental health charity, to offer additional resources to support participant's mental wellbeing.
Food For All, Manchester Mind's food hub, will also be supporting CITC's packages by providing the fresh, substantial and locally sourced lunches for children to enjoy.
Food For All and have been working since the beginning of the pandemic with the council, homeless organisations, charities, and individuals and families to supply nutritious meals, ready to cook food packages and packed lunches to those in need.
City in the Community's Community Outreach Manager, Martin Ingham-Griffith, said:
"Everyone at CITC will miss delivering our much-loved Soccer Schools at the City Football Academy and across Manchester, but we're committed to adapting our support during these difficult times.
"Our mission is to give Manchester kids a better shot at life, which is more important now than ever as many children face negative impacts on their physical and mental wellbeing due to the pandemic. I'd also like to add a special thank you to Mind Manchester, for supporting this initiative with resources and nutritious meals.
"We would call on anyone who thinks that the Soccer School packages might support their children during the half-term holidays to register your interest as soon as possible."
You can now register your child or children here: http://bit.ly/SoccerSchools2021.
Due to high demands priority will be given based on postcode followed by first come first served basis via this online application. All successful candidates will be informed via email prior to the commencement of half-term.