Local Mind Week Monday 1 – Friday 5 August 2022
29/07/2022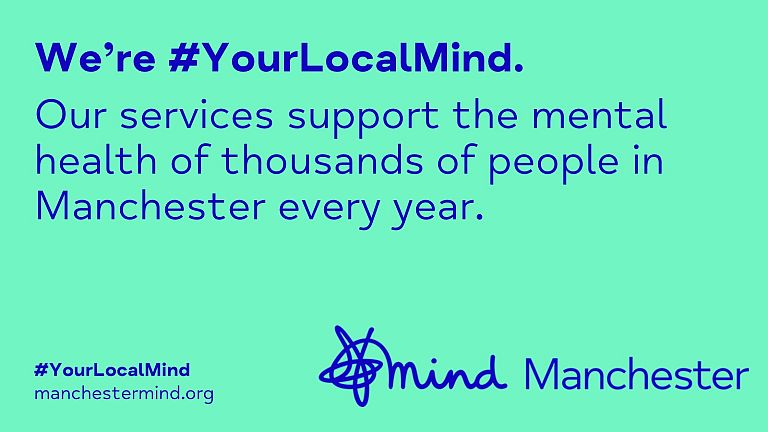 From Monday 1 August 2022 we are marking our first ever Local Mind Week.
Did you know? 
There are over 100 local Minds across England, Wales and the Channel Islands.
Local Minds supported 403,797 people last year.
Local Minds provided 1,213 unique services last year.
We're #YourLocalMind
We're here to fight for mental health. For support. For respect. For anyone in Manchester. We're part of a national network of local Minds, but also an independent charity and we raise our own funds. We have our own board of trustees and raise our own funds to keep the charity running, year after year.
Being local, means we understand our community – so we provide responsive mental health services that meet changing local needs. We believe in the power of listening and being heard, so we can offer the right support for people in Manchester. Last year we supported 7,000 adults and young people.
We're proud to be part of the Mind family. We share knowledge and ideas. And nationally, Mind helps to support our work.
But there's so much more we can do. Help us to do more locally by making a donation or fundraise for us. Supporting #YourLocalMind means your donations have a direct and very real impact on people in Manchester.
Throughout the week we will be sharing stories on our social media channels, so please help us spread the word about the work we do. Thank you.
Together we're fighting for better mental health.