LGBTQIA+ Resources
09/02/2023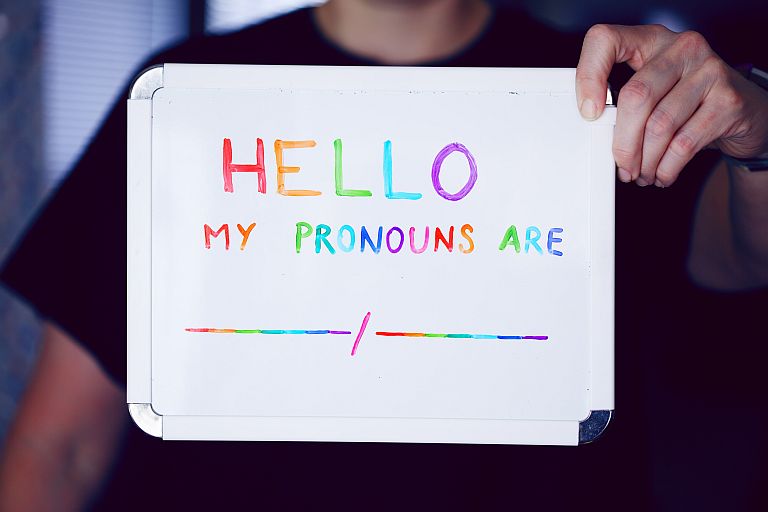 There are lots of LGBTQIA+ organisations that are based within Greater Manchester, as well as a lot of activities and resources.
Presented by Emma Goswell, Coming Out Stories is a locally-based podcast that will take you to one the most important moments in many people's lives. It will perch you on sofas in suburban sitting rooms, stand you in front of officials' desks, put you at the centre of a crowd in a noisy classroom, everywhere where these conversations have happened.
Everyone can recognise the innate human desire to love and be loved, and that's what these stories are about.
Below is a selection of LGBTQIA+ organisations based in the local area:
LGBT Foundation provide a wide range of support to lesbian, gay, bisexual and trans people, including a range of support groups; counselling; a befriending scheme; a sexual health programme, a substance-misuse project, and many more.
They also have a helpline that you can call on 0345 3 30 30 30, Monday to Friday, between 10am and 6pm. Outside of these hours you can email them via 

[email protected]

 for further information and support.
42nd Street's Inside Out service supports young people, aged 13-25 who are lesbian, gay, bisexual, trans or questioning their gender identity and/or sexuality (LGBTQ+).
They offer individual therapeutic support with an 'out' LGBTQ+ worker and deliver groups and projects throughout the year.
A social and support group for men over 40 who identify as gay or bisexual, or who are questioning.
The group will provide a safe, encouraging and non judgemental space for men to take part in themed discussions and activities, and also to expand their social networks away from the village environment.
Horizon (formally Carousel) is a relaxed social group for lesbian and bisexual women and for those who are questioning their sexual orientation.
It provides a valuable opportunity for women to come together, both in and away from the gay scene and take part in varied activities which are planned by the group themselves and range from quizzes and meals out to video evenings and discussions as well as a lot of laughs.
The Sparkle mission is to promote a positive public image of the Trans community within the UK and beyond. Their aim is to build confidence and resilience, to develop understanding and cohesion in society and to challenge stigma.
The National Transgender Charity organises the Sparkle Weekend celebration in July of each year. They also hold a series of events throughout the year to actively promote fundraising and Trans awareness.
Offer support to LGBTQI people of African heritage including refugees, and wider Black, Asian and Minority Ethnic groups (BAME).
ARF offers support for LGBTIQ refugees and people seeking asylum, campaigns for global LGBTIQ equality, stands against hate crimes, and supports communities who face constant harassment, and discrimination because of their sexuality and or gender identity.