Joe's Story: A welcome return to Manchester Mind
04/08/2022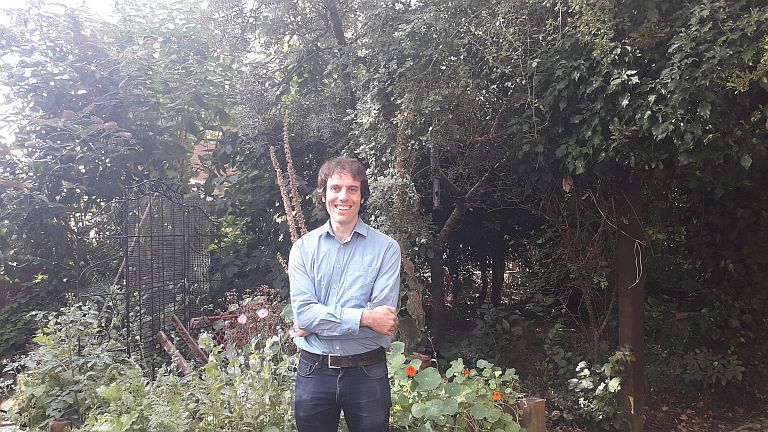 Up until eleven months ago, I worked for Manchester Mind as an Advice Worker in the psychiatric ward at North Manchester General Hospital. This involved working with patients to try to resolve problems with housing, outstanding debts and benefits claims before they were discharged. The aim was to facilitate as smooth a leaving process as possible.
My contract in this role ended, and I didn't really want to leave Manchester Mind, so when I saw new positions come up four months ago I applied. I am now working as an Advice Caseworker. The aim is to help people who have problems, to resolve them. Similar to the work I did in the hospital, I deal with individual cases of benefits, housing or debt issues. Benefits work involves navigating the benefits system to ensure people are receiving all that they are entitled to, by taking denied payments to appeal and tribunal if necessary. Through our housing advice work, we help people facing housing instability and homelessness, making sure they are receiving the correct duties offered by the council. We also advise people struggling with debts, by working out what the priority debts are and how to tackle them.
It is a really rewarding job. There is a collective approach within the team; it feels like we're figuring things out and problem solving together which is really pleasant.
"Helping somebody navigate a system which they feel like has previously been against them is really satisfying. It feels good when you can tell someone who thought they were entitled to nothing that they are eligible for housing and income support; it suddenly changes everything for them."
It goes from the system constantly telling someone what they can't get, to us telling them what they can get. It isn't necessarily about how much you can quantify in monetary terms, but the impact of making people feel supported. We aim to facilitate empowerment in people, guiding them to a level of understanding of their situation and the support they are entitled to.
There's definitely been an increase in demand for advice services due to the cost of living crisis, and there are always more cases than there are advice workers. That's where our volunteers are really valuable. I am going to be working as Volunteer Supervisor for the next cohort of Manchester Volunteer Advice Partnership, a scheme which trains participants to become advice workers and support the voluntary sectors in Manchester. My role as supervisor will involve helping to distribute cases, supporting the volunteer's learning and helping them to grow both practically and emotionally. This scheme offers the chance to learn new skills and gain first-hand experience of delivering advice and managing cases. It's a chance to give something back to the people in Manchester, and this can in turn have a positive impact on participants who are struggling with their own mental health.
This time around, we are going to be incorporating some of the trainee advice workers into Manchester Mind's advice service. I worked as a volunteer myself in 2018 for Hope for Justice, so know how rewarding it is to do something positive and help those who need support the most. With the support from volunteers, we can build the capacity of our team. It facilitates more far-reaching services, and ultimately makes the process of problem solving smoother. We can decrease our waiting list, helping to achieve our goals sooner.
Volunteers support our capacity to make a difference, and offer friendly, impartial support to people in Manchester. People who have used our advice service tell us it is really nice to feel like they have somebody who is on their side.
Find out more about Manchester Volunteer Advice Partnership here.