Five Ways to Wellbeing for New Mums
07/03/2023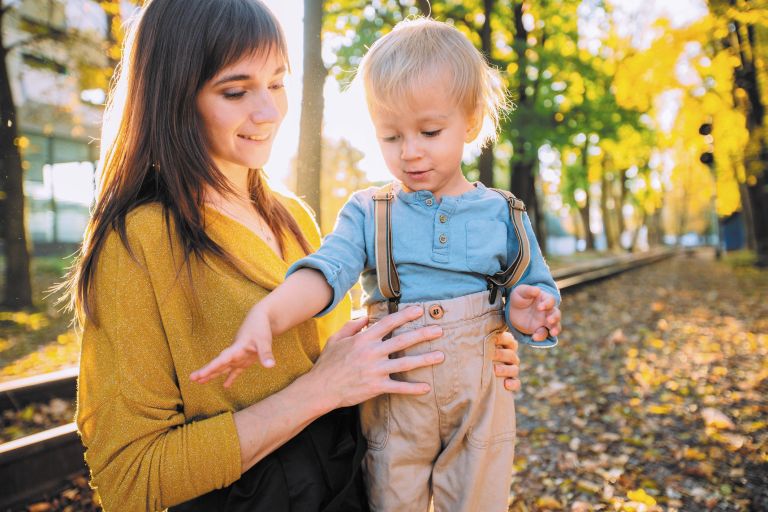 Struggling with your mental health when you have just had a baby can feel extra challenging but, as the saying goes, you can't pour from an empty cup. This is even more true in motherhood. Taking time for yourself when there's a never ending to do list might feel hard and even like an impossible luxury, but taking time tending to your own needs will mean you feel more refreshed and able to be there for your little one(s).
We have put together some tips that are based on some of the content from our Mums Matter Course, which is available to all new mums in Manchester with a baby under 2.
You may already be aware of the five ways to wellbeing and maybe they were even part of how you supported your own wellbeing before you had a baby. These might look slightly different now, but here are some examples of how you can tailor the Five Ways to Wellbeing for this new stage in your life.
Connect – connection to others is a basic need and one that can sometimes feel hard to meet as a new mums; although you may be in constant connection to your baby, but we need connection to other adults too. Perhaps you could phone a friend you may not have seen for a while and spend some time catching up on each other's live or attend a new baby group you have been meaning to go to and chat to some other mums. Finding new friends who are going through similar experiences as new mothers can be really helpful in navigating some of the challenges of motherhood.
Take Notice – Many people find that mindfulness helps reduce their anxiety or depression. Paying attention to the moment can be a powerful tool. Even whilst boiling the kettle you might be able to find a moment or two of mindful connection to your breath, or whilst feeding your baby really using all your senses to take in everything about your baby that you can; from the sounds they may make to the dimples in their hands. You could even try taking a walk with your baby and really bringing your attention to the sights and sounds around you, the textures and the colours. The practice of mindfulness is really being with the present moment and although thoughts may come in and try to distract you, it helps you gently encourage your attention back to what you are wanting to focus on right now.
Stay Active – Movement is crucial for mental wellbeing, however your body is still recovering from birth so exercise, or activity, may look different for you now. Listen to your body and maybe you could try gentle postnatal yoga exercises on YouTube, or take a walk with your baby in the carrier or pram around the park. Or bring connection and staying active together by looking for fitness and exercise activities you can enjoy with your children.
Keep Learning – learning something new can lift your self-esteem. If enrolling on a night course when you could be sleeping doesn't sound ideal you could try watching an interesting documentary, try learning to cook a new meal or reading a non-fiction book about something you would love to know more about during your little one's nap time. Podcasts and audiobooks are great for listening to whilst cooking dinner if your partner or someone else is home to take care of your little one.
Give – Giving can help you feel like part of a wider-community and foster a sense of belonging. You could try saying thank you to someone for something you have appreciated, smile at another mum in the supermarket or volunteering at a local Mum and Baby group. If you already feel like you do too much, maybe try giving yourself a break; being a mum is the hardest job in the world.