Wellbeing Workshops for Organisations
Events Date: Dates available to suit your organisation | Location: Online via Zoom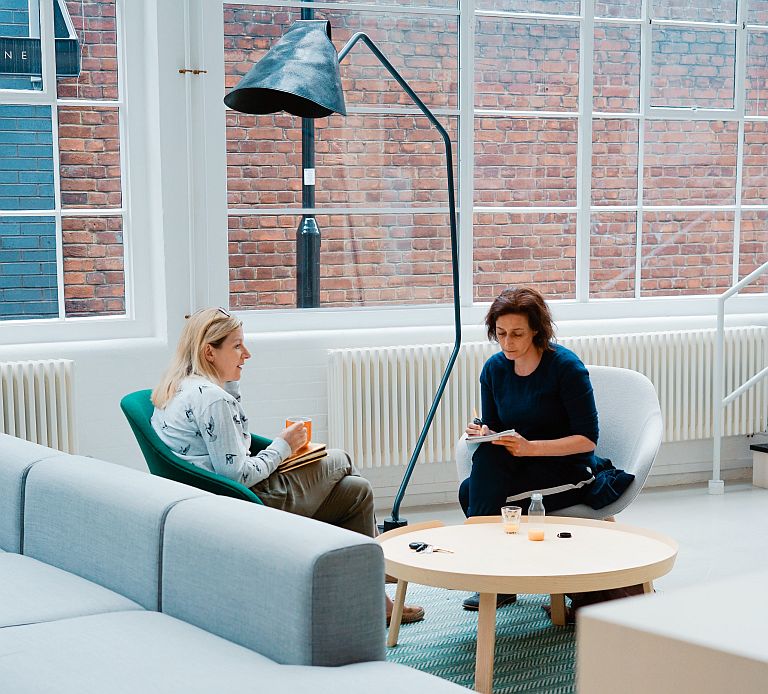 Wellbeing Package
It can sometimes be challenging to look after ourselves, sometimes we just don't know where to start, or perhaps we need some fresh ideas and a bit of accountability. Manchester Mind has developed a selection of wellbeing workshops to encourage self-care and promote positive wellbeing in the workplace, and in your personal life.
The following workshops have been designed to be practical and experiential.
5 Ways to Wellbeing

Experience effective ways to work the 5 Ways to Wellbeing into your day to day life – Connect, Be Active, Keep Learning, Give & Take Notice

What is Stress?

Understand what stress is and experience some coping techniques to manage stress

Building Better Sleep Habits

Address your sleeping habits and why its important for your wellbeing, including learning a pre-bedtime muscle relaxation if there's time at the end

Introduction to Mindfulness

Understand what mindfulness is, experience some breathing techniques and meditations, and how mindfulness as a tool can be learnt – For beginners

Mindfulness Drop-Ins

A session for all levels, this is an opportunity for two meditations and reflections, with Q&A with our Mindfulness Practitioner. No theory is included in this session as it is a practice session. different meditations will be included if booking multiple sessions

Yoga

Yoga workshops available for all levels, providing a strong link towards positive wellbeing

Activating Happiness

Explore what lifts your mood – music, play, laughter? Understand the link between laughter and positive wellbeing and experience an uplifting session

Mental Health Taster

A basic session designed to get people talking about mental health, symptoms of anxiety and depression, and the importance of having conversations with meaningful connection

Supporting Mental Health – Effective Conversations

We sometimes worry about starting a conversation or saying 'the right thing' if someone talks to us about their mental health; this workshop will build confidence on speaking about mental health with peers with an opportunity to look at a case study

Panic/Anxiety Attacks

Understand what a panic attack is, and tips on how to react if you experience a panic attack or are supporting someone having a panic attack, including children and young people
Other sessions can be available – we have a range of expertise for mental health, wellbeing, and children and young people. Please let us know if there is a topic you'd be interested in that isn't listed above as we're keen to adapt our offer based on organisation needs.
How to Book
Session Length:  45-60 Minutes per session
Cost:  £200 + VAT per session
Participants:  Variable, some up to 20, or up to 50 participants
Block Booking:  Book 6 sessions and receive a 10% discount, reducing the total cost to £1080 + VAT, or book 12 sessions and receive a 15% discount, reducing the total cost to £2040 + VAT. Sessions can be the same sessions repeated, or different sessions.
Profit raised for training directly contributes to our free services in Manchester – thank you! Find out more here.
To design your package, contact the Training Team training@manchestermind.org and book your meeting with Danielle Partington
Danielle and Sam behind the scenes were brilliant, such a big help