Mental Health First Aid (Adult)
Events Date: Courses run April and July | Location: Currently available live online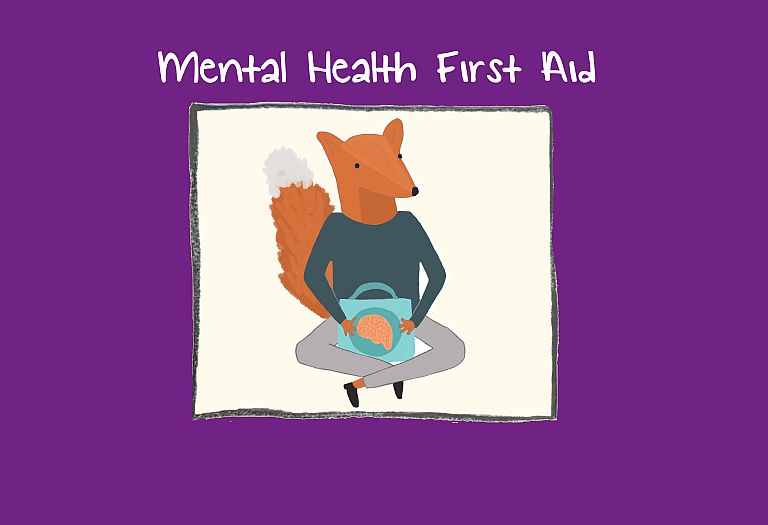 About
Mental Health First Aid (MHFA) is an internationally recognised course which will qualify you as a Mental Health First Aider in your workplace. You will learn to recognise warning signs of mental ill health, and develop the skills and confidence to approach and support someone who may be experiencing a mental health issue while keeping yourself safe.
Open Access Dates
This course is now available online as 4 x half days, delivered live via the MHFA Learning Hub:
Next course dates:
April
Tuesday 18 and Thursday 20 April morning
Tues 25 and Thursday 27 April morning
July 
Tuesday 4 and Thursday 6 July morning
Tuesday 11 and Thursday 13 July morning
Length :    2 Days (4 x half days online)
Number of Learners :    Max 16
Price:    £250 + VAT pp  |  £2800 + VAT customer course for up to 16 participants
Charities/third sectors receive a 30% discount on all full price open access training – please contact us for your discount code.
Group sessions are already discounted – charities and charity partners, please get in touch for your unique discount.
All training includes hard copies of course manuals to be posted ahead of the training. Therefore, please allow at least 10 days notice before attending this course. Materials are not available online and are required to participate in the training. Certificates will be emailed to participants after completion of the course.
This course is also available to be delivered to a dedicated organisation on a date to suit your needs.
Is this a new initiative for your organisation? We can offer a further bespoke half day session in which your Mental Health First Aiders will design their job role within the organisation, including how they will support each other, how often, if there is a need for reporting and who this will be to, and how. Full MHFA package – 16 participants, plus bespoke half day session for all 16, plus up to 4 key organisation members (i.e. HR) for £3,425 + VAT.
————
Some of our vital services are dependent on Manchester Mind generating our own income to pay for and deliver them. Recently our Listening Telephone Service has provided a lifeline for many people who have felt isolated and struggled with their mental health. People who come through to this service receive a call for up to an hour, for as many times as needed with an experienced member of staff.  Each call costs approximately £26.
————
Who is it for
Employees who would like to be a key point of contact to support colleagues who may be experiencing a mental health issue.
Learning aims
An in depth understanding of mental health and the factors that can affect wellbeing
Practical skills to spot the triggers and signs of mental health issues
Confidence to step in, reassure and support a person in distress. Enhanced interpersonal skills such as non-judgemental listening
Knowledge to help someone recover their health by guiding them to further support
Course content
What is mental health, understanding of the issues, overcoming stigma and discrimination
MHFA action plan
Symptoms, risk factors and treatment of common mental health issues
Signposting to treatment and resources, crisis first aid
Self care
I really like the digital sessions. Like many its a new concept compared to meeting in person. But it works brilliantly for me. I enjoyed the pre session assignments. The break out groups worked well for me and i felt comfortable working with participants in an open and friendly style. Peter is an excellent trainer who brought a wealth of knowledge and candid first hand experience which gave me real insight. MHFA has helped make mental health more normal in my life, the way it was explained with plenty of opportunity to discuss and share ideas. I see how much a part of life it is in so many new ways that could be missed. i feel much more equipped to watch, listen and approach people with meaningful support. The course materials are really good and easy to work through – i will
use the manual and workbook for a long time to come. Thank you.