Mental Health Awareness Training
Events Date: Dates available to suit your organisation | Location: Online or Face to Face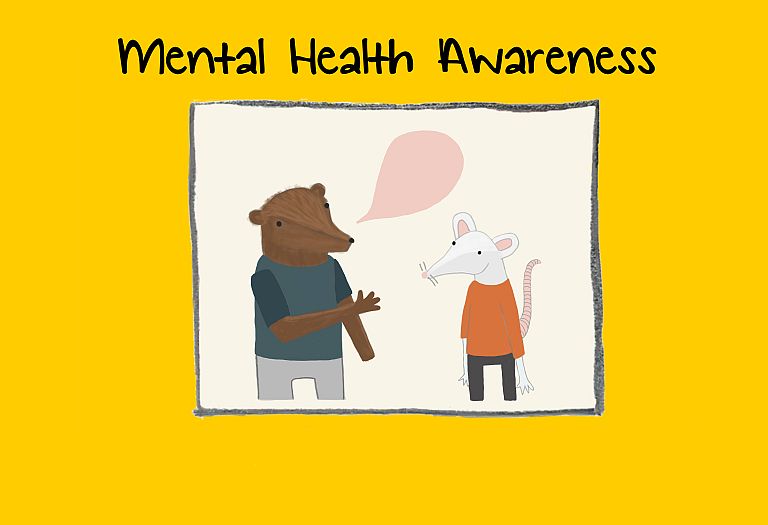 This course is an ideal introduction for anybody looking to gain increased awareness and knowledge surrounding mental health. It will explore a range of common mental health problems, including their symptoms and common misconceptions related to them. It will increase confidence in spotting signs of poor mental health and in having conversations with anybody who may be struggling with their mental health.
Open Access Mental Health Awareness Training
Individuals and small groups can book onto our open access course.
Length:    3 hours
Price:    £60+VAT  (discount available for charities and Charity Partners)
We are also offering discounts for group bookings: 10% off 2 places; 15% off 3 places; and 20% off 4+ places. Terms and conditions apply.
Our next course is taking place online via Zoom at 1pm-4pm on Monday 30 October.
Mental Health Awareness Training for Your Workplace
We can deliver this course directly to your workplace, either online or in-person.
Length:    3 hours
Number of learners:    Up to 16
Price:   £625+VAT face to face | £550+VAT online
Discounts available for Charity/Third Sector organisations and for Manchester Mind Charity Partners – please contact us for your discount code.
Who is it for
This course is suitable for all staff. You do not need any previous training in mental health or wellbeing to attend.
Learning aims
To examine the preconceptions and stigma surrounding mental health
To increase awareness of mental health issues and the impact that poor mental health can have on an individual's life
To increase knowledge and confidence when supporting people with mental health issues
Course content
What is mental health?
The mental health continuum
Symptoms and signs of common mental health problems (depression, anxiety, OCD, schizophrenia, psychosis, and bipolar disorder)
Myths and stereotypes surrounding mental health problems
How to support someone who is in mental distress
Signposting to local and national support
The trainer did a great job of making everything very relatable and fostered a safe environment for people to share personal experiences.