David's Story: Gaining valuable hands-on experience
26/07/2023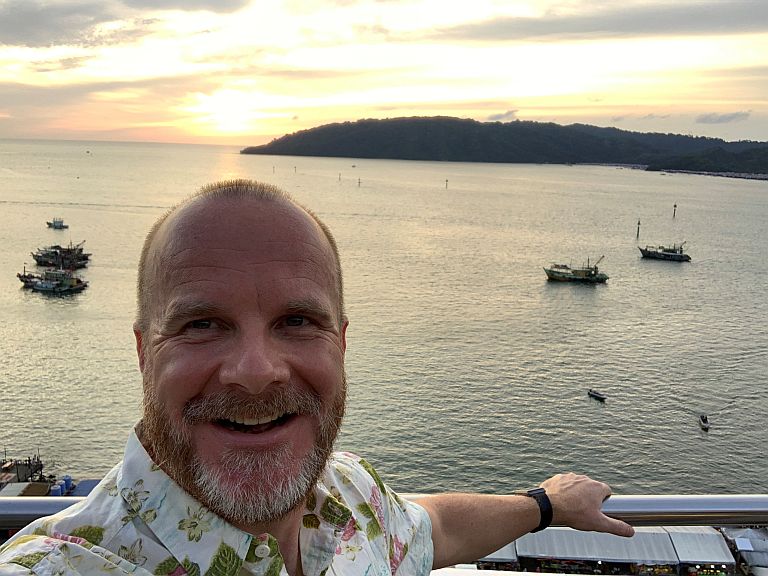 "My experience with Manchester Mind has really helped me get to where I wanted to go"
I started volunteering for Manchester Mind's peer support groups about four years ago when I went through a career change. I had always being interested in pursuing a career in the mental health sector and wanted to gain some hands-on experience. The name, Manchester Mind, was familiar to me and just ticks all the boxes, so I decided to get in contact.
At the time, I was working four days a week and wanted something that would fit my schedule as I also have children to care for. I reached out over email and Manchester Mind let me know there was a peer support group I could get involved with, which met every Friday.
"I learnt more about myself"
I have my own experience with depression and anxiety, which I had originally thought was workplace related. Although the workplace may have been a trigger, I realised some of the things others in the group were talking about I actually struggled with myself.
My experience volunteering with peer support has made me more aware of conditions which surround anxiety even if they aren't things I've personally struggled with. Being a part of peer support has made me appreciate how fortunate I am and put things into perspective.
"It's like a small sort of family that's developed now"
We started off running face-to-face groups, but had to switch to Zoom during the pandemic. A lot of group members weren't able to use Zoom or preferred face-to-face, but we also had different people join who wouldn't have otherwise. We now have two online groups, which continue today.
It's been brilliant and I've really got to know people. Seeing how much the group means to people is really rewarding. I've heard people call the group their second family.
 "I wouldn't have got this job without all the experience from Manchester Mind"
I've recently started a new job working in peer support for the NHS. I have been made to feel really welcome and valued from day 1. Having not worked in the NHS before and having spent 30 years working in the private sector, everything has felt new to me, so it's been an exhausting couple of weeks with lots of new things to learn and understand. The role I will be doing is going to be extremely varied and I will be working with a real broad spectrum of clients, which is very exciting. I am also beginning to appreciate the scope of opportunities for learning, development and career progression that exist for those that want it within the NHS.
I think as I have got more into the role (it's only been 9 days) I can see and appreciate just how my experience with Manchester Mind not only helped me to get this but also how its going to be invaluable in the future for the role that I am doing. My listening and people skills have really developed through working with people in peer support. It has been such a rewarding experience and I'm fortunate to have had the time to do it.
 "I would encourage anyone else to do it"
We are currently looking for volunteers for our peer support groups. Find out more.