Date for your Diary – Time to Talk Day 2022
06/01/2022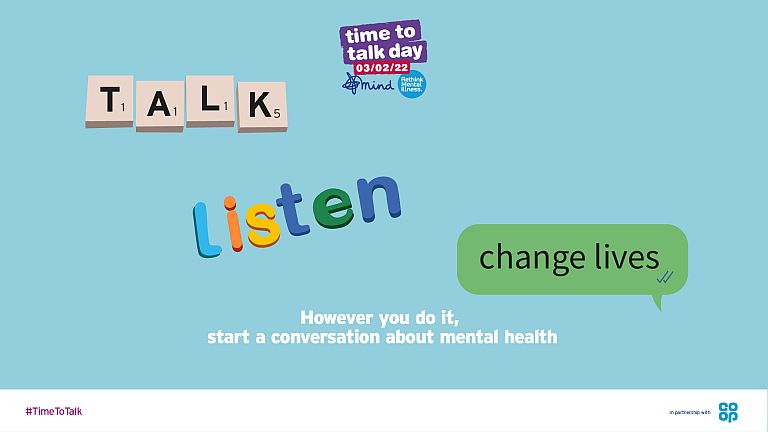 Time to Talk Day 2022 returns on Thursday 3 February.
Time to Talk Day is run by Mind and Rethink Mental Illness in England, in partnership with Co-op. The day is all about creating supportive communities by having conversations with family, friends, or colleagues about mental health. We all have mental health, by talking about it we can support ourselves and others.
This year Time to Talk Day aims to support communities up and down the country to have more mental health conversations than ever before.
We know that conversations about mental health have the power to change lives. Recent research shows how important open conversations in communities are to support everyone's mental wellbeing.
Generating more than two million mental health conversations each year, Time to Talk Day was launched in 2014 by Time to Change, a campaign to end mental health stigma and discrimination, which was run by Mind and Rethink Mental Illness.
We will be sharing more information about our plans for Time to Talk Day soon but you can find out more about how you can get involved on the Time to Talk Day website.