Food For All – The End of an Era: Darren
22/06/2022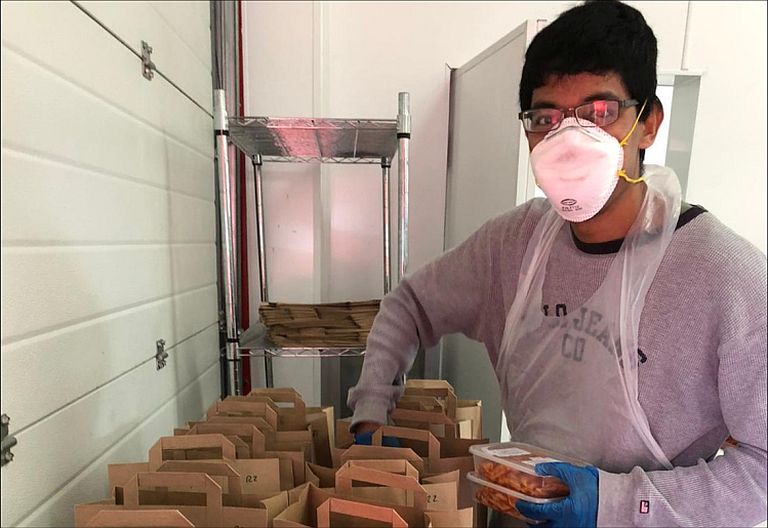 Before the pandemic I was regularly office-based processing the admin for Good Mood Food. Once the news of the lockdown was announced I was told that I would be moved into the food production and delivery side of things as these were considered essential services.
I was very relieved that I would not have to stop working, and that I would have the opportunity to engage in meaningful and rewarding work providing food for those in need. That would also give structure to my days, at a time when we heard of others being told to work from home, or be furloughed, and when some jobs were in danger.
I immediately enjoyed the new role working with the team at the unit. In many ways it felt like a return to something familiar and comfortable I had experienced in the past. My own journey with Manchester Mind had started in 2012 when I was a kitchen volunteer working with Jules and Sharon. As the lockdown developed we also added volunteers to our core team (some new volunteers often furloughed from their work, in addition to previous volunteers).
The work at the unit has been varied and very rewarding. While working as a delivery driver I got the opportunity to meet face-to-face and chat to people receiving our emergency food and I could see how much the food service meant to them as well as seeing another human at a time of relative isolation.
"We have been receiving food donations from yourselves which has massively helped some of our young people during these difficult times. We wanted to thank you for providing the lovely home cooked meals." Contact Hostel
There was also some sadness as Manchester Mind changed and a lot of cherished and long-standing services came to an end, such as Good Mood Food, and our community café. I have hugely enjoyed the new challenge of working at the unit and I have to say it has been a great experience. That period would seem to be now at an end as the end of lockdowns means I am back in the office and looking forward to the new challenges that will come as we look to develop our services in new directions afforded by the change.
Darren – Food For All Administrator