Craig's Story: Montane Summer Spine Challenger
14/06/2022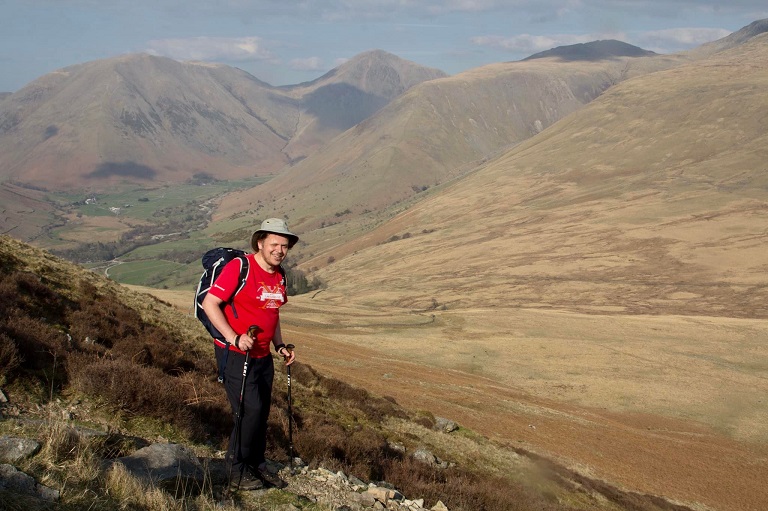 Craig, our Data Services Officer at Manchester Mind, wants to share his news about an epic challenge he's committed to this month, and we're so proud of him…
In my spare time I like to go walking, but this year I'm taking part in the Montane Summer Spine Challenger. The race along the first stages of the Pennine Way, between Edale in the Peak District and Hawes in the Yorkshire Dales, is 108 miles, with 60 hour time limit to complete. I've taken on challenge walks before, normally 50-60 mile distance, but this is my first walk of over 100 miles, and the biggest physical challenge of my life.
That weekend 18-19 June I know it's going to be difficult. The terrain will be hilly, uneven and wild. The weather may be scorching heat during the day, with cold winds and showers through the night. It might be stifling and humid all weekend, or just raining 24/7. I'll need to be carrying enough clothing to cope with any weather, even if I don't need it.
Support stops will be few and far between, so I'm also carrying enough water to fend off dehydration, and food to fuel me along the trail (burning roughly 6,000 to 8,000 calories per day). The course record stands at 23 hours and 53 minutes. Plenty of people will be running the full distance. I won't be one of those…I'll be plodding along, walking at the back. The only person I'll be racing is me.
So why am I doing this? 
I enjoy walking and living in Manchester with rail links to the Peak District, South Pennines and the Lakes, I walk a lot. Walking gives me exercise, opportunities to socialise and meet and talk with like-minded people, and at other times an escape into solitude and the chance to work out what I'm thinking.  It is good for my mental and physical health. I enjoy the preparation and run up to an event like this. Since early February, when I started training, I've walked 570 miles (916 km) and climbed over 76,000 ft (23,250m). I've visited the Peak District and The Dales and The Lake District national parks, and a lot of places in between.
But above all it's a test. I'll not be competing against the rest of the competitors. I'll be competing against the part of me that wants to quit when the going gets tough. When it's cold and dark and late at night. When I've not slept for a day or more. When the blood sugar drops, and fatigue kicks in. It will be a test of resilience. Of believing in my own capabilities to push on over the next hill, on to the next village or road crossing.
In my mind I won't be walking the whole 108 miles in one go, I'll be walking it one mile at a time. One step at a time. One breath at a time.
With this challenge, I'm asking people to support me by donating to Manchester Mind, who help people to become more resilient every day. From one to one services like welfare rights advice and youth counselling, to peer groups encouraging people to share experiences and learn from each other. Our charity offers a lot, teaching life skills like cooking, mindfulness and even gardening. Our services cut across all aspects of life, almost like a good walk does.
Wish me well for my epic hike and if you'd like to make a small donation that'd really help boost my energy ahead of the big weekend, thank you. Donate via my Justgiving page.