Catarina's Story: Supporting people in the community
02/08/2023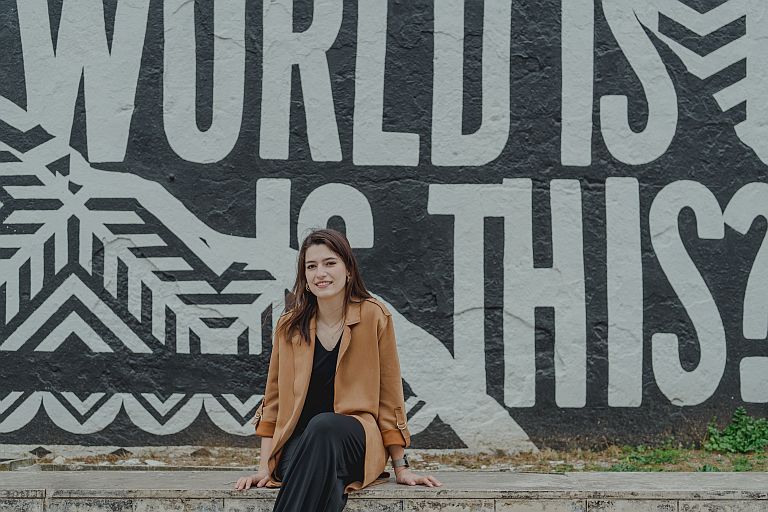 I worked as a psychologist in Portugal before I moved to Manchester. But before that, I worked in the community sector, in child protection and similar services. I came to Manchester in October last year and applied for a few jobs in the mental health sector. Manchester Mind caught my attention because I'd heard of national Mind before when I lived in Portugal.
I got the job here as a Support Time and Recovery worker. I'm employed by Manchester Mind, but I work within the NHS.
At the moment, I'm also doing my PhD in Educational Psychology with a focus on helping unemployed people. My studies are something I can apply in my role here at Manchester Mind and I love gaining practical experience. I feel like I can really develop my academic and practical skills in this role.
I'm enjoying the role a lot, especially as I get to engage with people one to one. I help people get involved with community activities to help them become more confident in their own skills. It's been very rewarding because we are helping people focus on the positive things about themselves and encouraging positive thoughts.
I've enjoyed embodying Manchester Mind's values in my work, and I definitely want to continue working in a community setting. I've really enjoyed helping the people I've been working with over the past year to achieve their goals.
In the future, I'd love to work with more of Manchester Mind's other projects – I know they have a lot of amazing things taking place.