"A Different Light" on men's mental health…
27/09/2018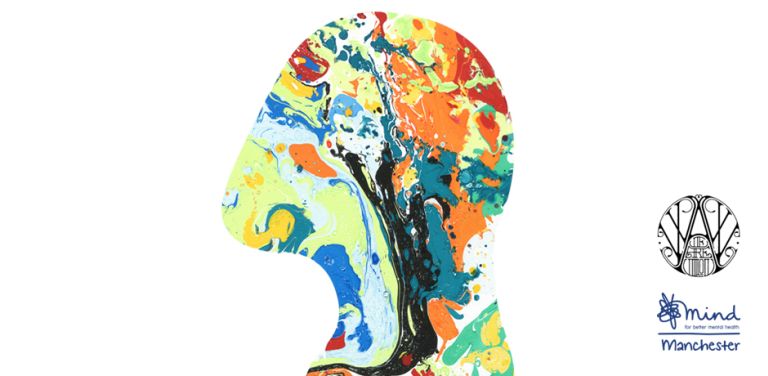 World Mental Health Day: Wednesday 10 October
"I use my lyrics, music and art to tackle the elements of life that are often difficult to talk about. It is through my creative expression that I understand myself better – and this project, premiering on World Mental Health Day, encourages others to do the same."
Chris Butler, Co-founder, We Are Willow.
Marking World Mental Health Day, Manchester-based art collective We Are Willow are collaborating with Manchester Mind to raise continued awareness of male mental health issues, culminating in a special one-off event at HOME. This unique event features four film commissions, spoken word performances and launches an exclusive 12 track album.
Every two hours a man in the UK takes his own life, this equates to 84 men per week, making suicide the single biggest killer of men under 45 in the UK (CALM). Shocked by these statistics, yet inspired to make a difference, We Are Willow initiated this project to explore and tackle the ongoing stigma surrounding male mental health.
'A Different Light' aims to immerse, challenge and inspire the audience, whilst celebrating the makers involved. It will demonstrate how mental health issues affect us all, directly and indirectly, within our circle of family and friends, ourselves or strangers we encounter briefly.
Apparent in the projects' creative outputs, is the central question of what it means to 'man up'. Boldly, and bluntly, shunning the idea that simply acting more 'like a man' will conquer mental health issues. Instead the message which can be heard at times quite loudly, but also more subtly, states that 'being a man' should not be a barrier to finding a healthier, happier self.
At its core are four songs by We Are Willow. Taking this starting point, emerging and established artists were invited to respond to the music, working with no restrictions to "take the music and do what feels right". This resulted in four spoken word works that encourage the audience to think about how we can challenge misconceptions around mental health and engage more openly with one another. These performances will be interspersed with four films, which will challenge and absorb the audience. In its entirety, this immersive experience aims to embrace and support the topic of male mental health in 'a different light'.
Joanna Huddart, Fundraising Manager at Manchester Mind said, "A year in the making, we're proud to support We Are Willow's premiere. We need to talk about men's mental health and this creative approach is very powerful and effective. The monies raised will ensure Manchester Mind can continue helping local people in need of our support".
A Different Light
HOME, 2 Tony Wilson Place, M15 4FN
Wednesday 10 October, 8.30pm
Tickets on sale now: £9.00, £7.00 (concessions and members), £5.50 (member concessions)
Includes exclusive gift box, with limited edition handmade sculpture, album download code, poster and lapel badge (40% of proceeds donated to Manchester Mind).
Supported by HOME, University of Salford, GF Smith, Pressision Print and DM18.