Volunteer Opportunities – Peer Support
15/05/2023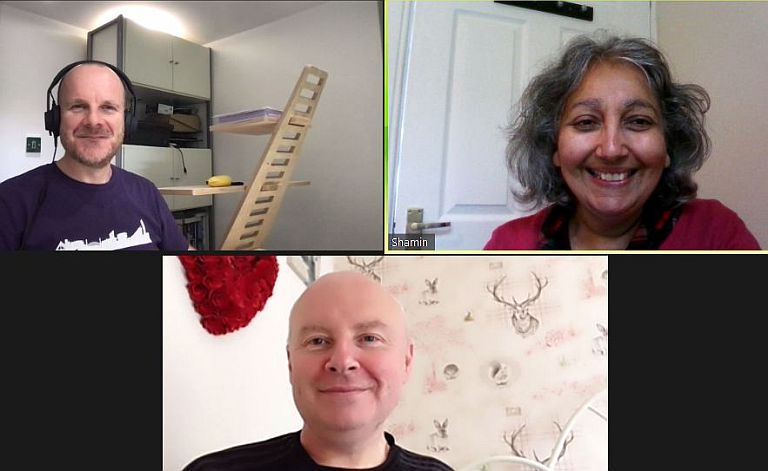 Help us help others…
We believe that everyone has value and has something to offer.
"I feel that I'm learning from the group members, for example, how members clearly express their feelings, emotions and experiences – making sense of them and their strategies for taking care of themselves. It is inspirational to hear about their journeys and their progress."
Our Peer Support groups build a community of people going through similar experiences. We grow and learn together. Our facilitators have their own mental health experiences, this is different to the dynamic in normal services where the expert is the therapist/facilitator.
Current Opportunity:
Peer Support Volunteers are required to help facilitate our groups.
We are looking for:
Volunteers with lived experience of mental health problems, (especially those with experience of psychiatric or psychological services)
Available weekly (with breaks for holidays)
Internet connection and privacy viable for groups held on Zoom
Ability to be self-aware, reflective, and work well with others
Able to show a level of commitment needed for this type of role, we ask for at least 6 months
Able to follow Manchester Mind's policies and procedures regarding safeguarding, risk and boundaries
You will get:
Training into peer support, different models of mental health, and how to facilitate peer support groups
Group supervision and 1:1 support
Continuous personal development (CPD) supported by Manchester Mind
Facilitators may be getting mental health support elsewhere, but they are able to share appropriately some of their history/experiences, whilst being mindful that the group is primarily there for the members (even though facilitators may get some emotional support from the group as a by-product).
In the group, facilitators are there to listen, open up the conversation, and keep the structure and safety of the group. We do not advise people what to do. We want to hear how people are already coping, this is different to the dynamic in normal services where the expert is the facilitator.
For more information on the duties of this role and the criteria to apply, please read the role description.
To apply for this volunteering role
Please download and complete this application form, then email it as detailed on the form.
For more information
Find out more about our Peer Support groups.
Read some case studies from our group attendees and volunteers.
If you would like to know more about this volunteering role please email us: