Volunteer Opportunities – Peer Support
03/01/2022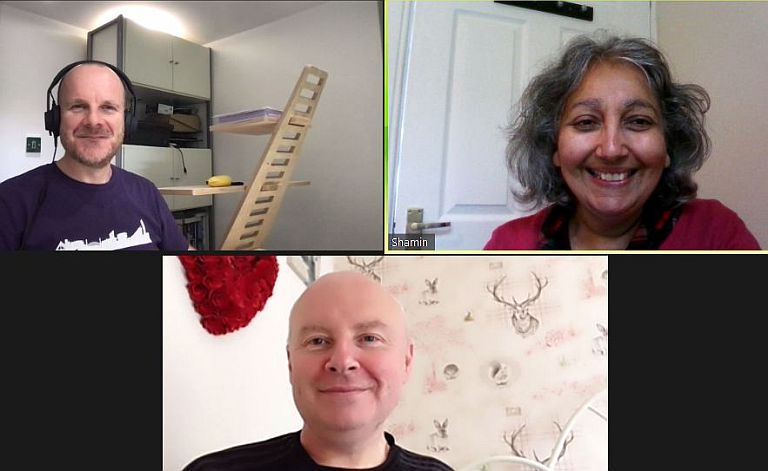 Help us help others
We believe that everyone has value and has something to offer.
"I wanted to volunteer to help others and to 'give back' to some of the amazing services that I truly believe have saved my life over the years."
Volunteering at Manchester Mind can be a really rewarding and worthwhile experience and it can bring many benefits too – whether that's learning new skills or rediscovering old skills and passing on skills, building confidence, meeting new people, being valued. When we volunteer in any way we build our own positive mental health.
We are currently looking for volunteers to support our Peer Support Groups.
Current Opportunity:
Peer Support Volunteers required to help facilitate one of our groups. We have two online groups at present, Wednesdays and Fridays afternoons. We are currently exploring a return to face to face at some point this year and with this eventuality are likely to continue one online group, probably on a Thursday. You need lived experience of mental health issues, an interest to support mental health and wellbeing, be able to commit to the role for at least six months, and live in the Manchester city council area; other criteria are given in the role description. We will provide training and support for the role.
To apply for a volunteering role
Please download and complete the application form above and email to the relevant member as staff as detailed on the form.
For more information
If you would like to learn more about this role please contact Shamin, Peer Support Development Worker on 07511218989
"I have been volunteering as a peer support volunteer for Manchester Mind for a few months now and it has quickly become an essential part of my week and something I really look forward to. The group is an important, safe space for people with mental health difficulties to meet and support each other with their mental wellbeing. I didn't expect for it to become such a key part of my life so quickly, and I see that it also has the same significance for other group members. I wanted to volunteer to help others and to 'give back' to some of the amazing services that I truly believe have saved my life over the years. In the end, the group and its members have also provided me with a weekly space in which I feel safe and supported, where I can build my own confidence and self-esteem, and manage my own mental wellbeing. Thank you Manchester Mind." Volunteer