Thank you from the Training Team – Our 2020
18/12/2020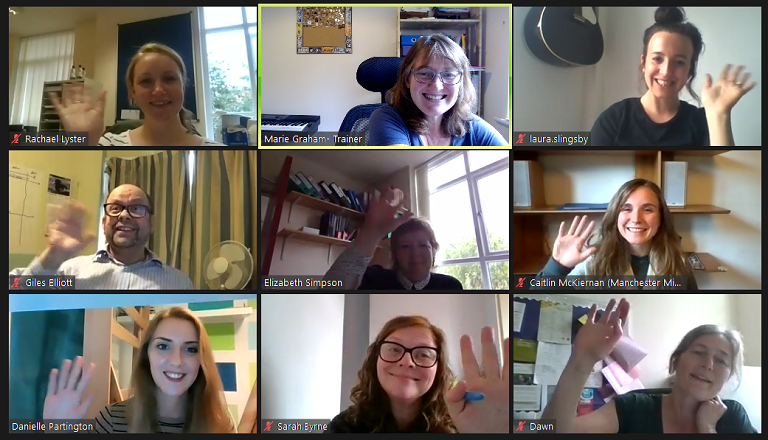 I'm Danielle and I manage the training team at Manchester Mind. I'm so incredibly proud of the year we've had and so I wanted to tell our 2020 story. HOWEVER, it turns out that there's a lot to cover over the past 12 months and it was like reading war and peace, so instead, I've put together some bullet points of our achievements:
We started the year with the launch of our new booking system (internally very exciting!)
We wished Liz good luck at the start of her maternity leave and welcomed Sam to the team
C-19 was starting to be discussed, talk of working from home and training being postponed. Clear communication from our CEO and senior team members meant everyone worked their socks off very quickly to ensure staff, volunteers and clients were kept safe
We enlisted the help of some of our expert trainers to convert and develop new training to be delivered online, such as our most popular Finding a Healthy Balance course, and our new Managers Guide training
We learnt a lot of new words (or at least different meanings for the words) – "Zoom", "Teams", "self-isolate", "socially-distanced-of-course" are a few…
We found ways to adapt how we worked together as a team and put together some tips to help ourselves and others
We volunteered in other areas of the organisation, such as our Listening Ear Team, offering help where we can
Over 500 people have accessed our online training and drop-ins – we've had an overwhelming response with amazing feedback (check our testimonials page for more information)
We've launched our Manchester Mind Training LinkedIn showcase page, with resources, tips and support available
Profits raised from training delivery have directly contributed to our vital services across the organisation
The list could go on!
I really just want to say a big thank you to everyone who has booked training with us for joining us on this journey and continuing to support us. I want to say thank you to the training team and our trainers for working quickly and creatively enabling us to adapt and develop. I also want to say thank you to everyone at Manchester Mind who have pulled together and stayed connected throughout, bringing us closer together as a whole. I'm so proud of all our achievements and I'm excited for what 2021 might bring.
Festive wishes – Take care,
Danielle