Greater Manchester Peer Support Hub Network Update
09/10/2019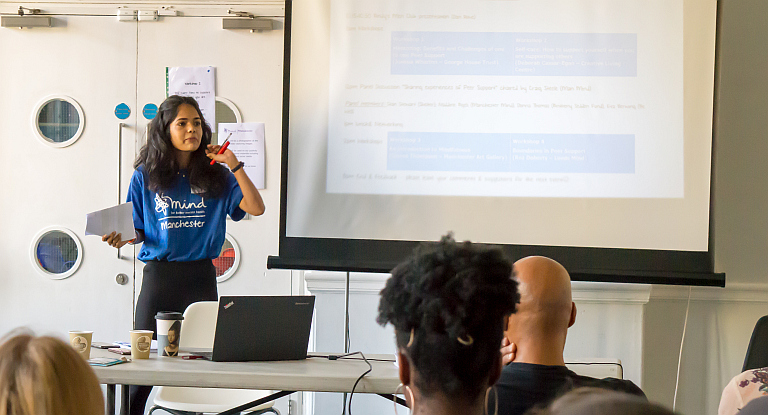 We are very happy that our first peer support network event went well. This shared learning event was a truly inspiring day with amazing contributions from Andy's Man's Club, Creative Living Centre, George House Trust, Shelter, Manchester Mind, Leeds Mind and the Manchester Art Gallery.
After a few months organising this event it was great to see so many attendees from all these organisations and groups, who deliver peer support across the city. Craig, Naddine and Aashni – our wonderful peer support volunteers – were involved in the welcome speech, registering people for the event, facilitating the panel discussion as well as helping setting up and tidying up after the event. We could not have done it without them as well as Clare and Fran who also helped out and made sure everything went smoothly.
The day enabled people to share, connect, learn and inspire each other. We want to thank everyone who came and all those who contributed to make it a success.
We will run our next event in December 2019. Further information will be available soon.