About Food for All
Food for All is our collection of food-related projects. This includes our catering company, Good Mood Food, community cafe and our Pay What You Can lunch sessions.
Profits made from Good Mood Food are used to support Food for All and our other mental health services.
Throughout all of our food projects, we promote positive mental wellbeing, ensuring that stigma and discrimination are challenged.
We aim to tackle nutritional inequalities and the detrimental effect this can have on mental and physical wellbeing.
If you are interested in volunteering please see our news pages for current opportunities.
Find out more about Food for All
Call us on 0161 769 5732
Support Food for All
Many of our Food for All projects are supported by the generosity of fundraisers or donors. Your help enables us to continue our work to promote positive wellbeing using food to bring people together and to improve people's mental health. To find out more visit our Fundraising or Donation pages.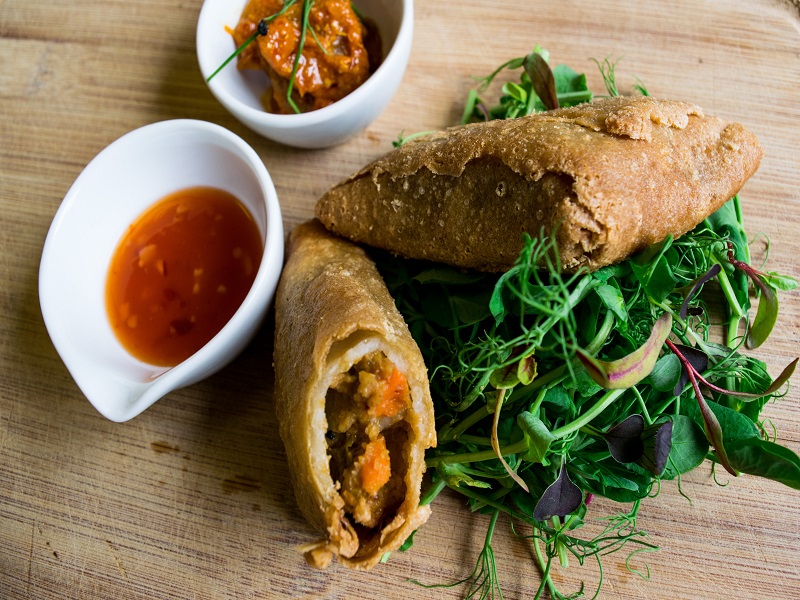 Good Mood Food
Good Mood Food is our Manchester-based catering social enterprise, which delivers the best quality buffets and catering services across Manchester. All of our profits are used to promote positive mental health, teach new skills and provide volunteering placements. Find out more.