Michael's Story: Why I'm Rowing 180 Miles this January
23/12/2019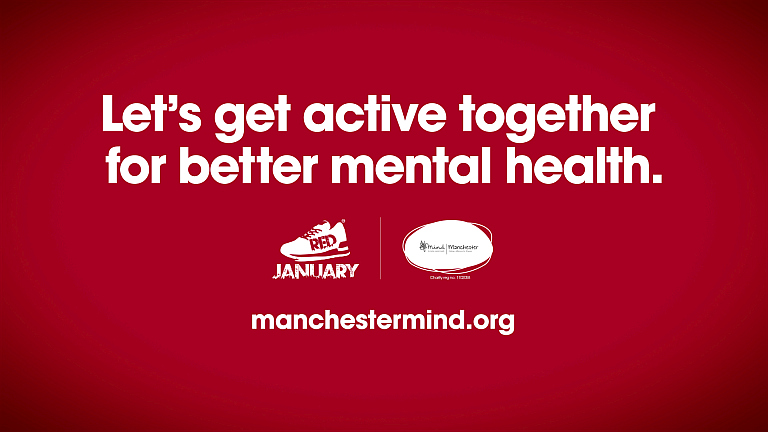 What's important for me to share is, this was not a battle I fought alone.
I was 12 years old, sitting inside a doctor's waiting room. A little bit excited that I'd just gotten out of school two hours early, a little bit bored that I was stuck sat in a doctors waiting room. My first appointment with my new Dietician.
For me at the time, a doctor's office was somewhere to go when you were sick, or injured, or for whatever reason things just weren't right. This meant, I wasn't right. This meant there was something wrong with me. I felt ashamed. I felt embarrassed.
Ever since then I've felt insecure and doubtful of my worth as a person, due to my body shape.
17 years later my desperation to be happy and rid myself of those insecurities, reached a breaking point. I decided to put everything on hold, and enter myself into a Bodybuilding competition, knowing that I had to keep myself accountable. My business, relationships and my own well-being – all put to one side. I sacrificed so much to attain that body confidence that I'd been wanting so much since sitting in that doctor's waiting room. I certainly got the body I wanted, but the bulletproof confidence and happiness never came.I'd hung everything I had on this being it. The thing that would help me to become happy. The thing that would help me to finally value myself. To take that leap, only to fail, led me to become even more unhappy and unconvinced that I was ever going to be "enough". All I'd done was confirm that no amount of dieting or changing my body would "fix" me.
The following 12 months saw the daily five minutes of wondering what lives would be like without me here, evolve into hours of how I'd check myself out of this world. I never did do it. I never attempted it. Something I put down to finally reaching out for help.
It was the trend that caused me to take notice. I of course don't necessarily like it, but I do often wonder where that trend was taking me, and where I would have ended up had I not reached out when I did. That decision to make that call, as dramatic as it may sound, saved my life. What's important for me to share is, this was not a battle I fought alone.
It was only through the platform I was provided through the support of my amazing family back home in Galashiels, and the people I have surrounding me here in Manchester, that I was able to pick myself up from the ground and stand long enough to make those strides forward and away from the hole I had found myself in. And despite having worked as a Personal Trainer for the past four  years, and having always had a love of exercise, it was only in the midst of all of this, that I was able to finally understand what it means to simply enjoy the process. Exercising for what it offers you now, as opposed to exercising simply for what it may offer you later.
Which is why I'm striving to challenge myself as we enter 2020 and dedicate myself to RED January, and raise as much support as I can for Manchester Mind, and the work they continue to do in supporting those currently embroiled in similar struggles to the one I found myself in only 24 months ago. I'll be committing a small part of each day to row 9,345m throughout the month to cover the distance between the two places that without them, I may not have been able to sit here today and call them both home.
Written by Michael Mclaren.
You can donate to Michael's Justgiving page here