Meet the Emergency Food Response Team: Tara
26/08/2020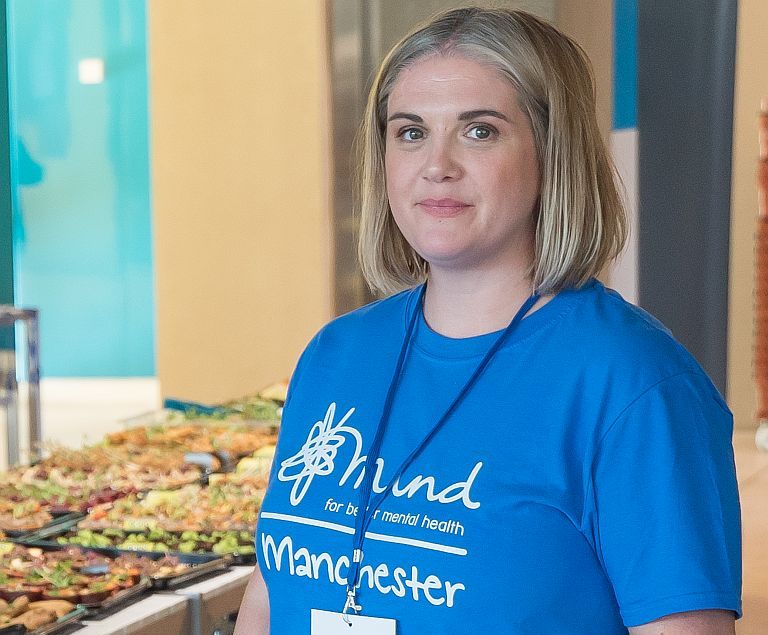 I am the Volunteer Development Coordinator for Food for All. My job is to recruit and support volunteers across all our food related projects, and to manage the supported placements we offer to people struggling with their mental health. I started in 2014 working on the community mental health teams and moved to this role a couple of years ago.
Since the start of the pandemic, my job has remained the same, but I have had to adapt to a big reduction in face to face work with the people I support. It has been a challenge but regular phone calls and emails have helped me to stay connected. I have been creating support packs for all the Manchester Mind volunteers who have been unable to be with us to do their usual volunteering, and have been busy recruiting and supporting new volunteers for the emergency food response. I have also volunteered some hours to our new Listening Service.
I enjoy working for Manchester Mind because it enables me to work towards social justice. I feel lucky to work with like-minded, kind and passionate individuals who all work tirelessly towards better mental health for all. I find that drive motivating and inspiring and this makes work exciting and hopeful. I feel very humbled by how willing people have been to help out. We have had lots of applications and offers of help and we could not have done this without all the support.
To manage during this difficult time I have been focusing on my work and have also spent time in the kitchen and at the allotment. This has helped me to manage the isolation I have sometimes felt whilst working from home.  To support my mental health I have enjoyed cooking with my chef partner and learning new techniques, and lovely walks with my dog. I find spending time in nature the best way to self-care.
I would like to thank each and every one of our new volunteers who have brought spirit and enthusiasm to our kitchen and garden, which has helped us to create a fun and warm atmosphere during the hard work and uncertainty.
I would also like to give a big shout out to all of the wonderful volunteers who have not been with us, and reassure you all that I am working hard to develop new ways to welcome you back for activities very soon. And for anyone struggling to manage their mental health during all this, please pick up the phone and contact us – we are still here to help and we will do what we can.
You can find out more about our emergency food response here.