Meet the emergency food response team: Phil
19/06/2020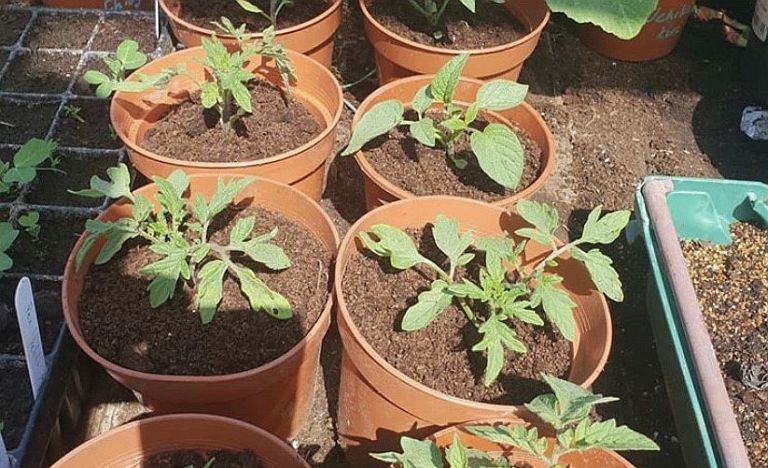 Phil has worked for Manchester Mind for just over a year. He took over our allotment plot when the charity decided to utilise it to support sustainability for our food projects, and he has transformed it into a beautiful and bountiful garden of relaxation and reward.
Phil has continued working as a keyworker during the pandemic to ensure no valuable planting time was missed, and we are on track for crops in excess of 500kg this year.
Last year, our yields were used to sustain our community café and colourful crops featured in some of our buffet dishes. This year, they are already being used to feed those most in need as we continue our emergency food response.
Phil usually supports volunteers at the allotment to overcome mental health difficulties with horticultural therapy and gardening, but during the pandemic this valuable work was put on hold. The garden relies on the support of volunteers however, so to ensure work is completed and to support staff wellbeing, Phil has encouraged staff that live locally to help in the garden as their daily exercise.
The allotment has become a valuable space for reflection and calm and has really helped our staff to manage the crisis. Phil has really valued the connections he has now made with other staff from the charity that he may not otherwise have met, and is grateful they came down to help out and lighten the spring gardening load.
Phil, much like most people, has encountered personal struggles throughout the crisis and is pleased he got to continue working, as gardening supports his own wellbeing. Phil likes to take time noticing the small details in the garden and watching things change and grow. The garden's continued growth encourages him to feel hopeful about the future, which helps him to manage fears about the pandemic. He is looking forward to the harvest days and is now busy preparing to invite volunteers to the plot again.
He cannot wait to share the space he has nurtured with more people who will benefit from its therapeutic benefits.
You can also find out more about our emergency food response here.