Meet the emergency food response team: Dionne
02/07/2020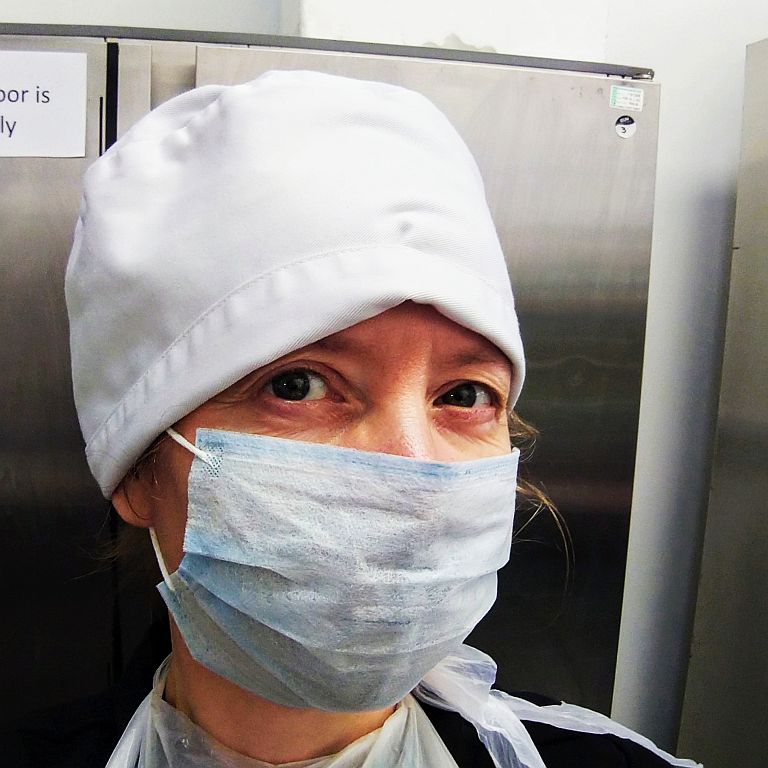 Dionne is Good Mood Food's designated driver and can usually be found driving around the city in our branded van. She has worked for Manchester Mind now for 3 years and really values the organisation and its values. She enjoys meeting our customers the most and is always humbled to hear the feedback about our buffets and feels proud that they are so well enjoyed.
It has been a real change of step for Dionne during the pandemic, as her role has diversified. Well, it has changed completely actually! The meals we are preparing are being collected by Manchester City Council and the Maverick Stars Trust, so she is no longer behind the wheel and has moved into the kitchen.
She has welcomed the opportunity to continue working through the pandemic and is grateful that she has been encouraged to use other skills. She is usually in charge of portioning meals and quality controlling the quantity and quality of what we are sending out. She has found it difficult adapting to the new ways of working and misses her daily delivery routes and is not fond of PPE, but she is delighted that we have been able to help those most in need during the crisis and is grateful to have been kept busy as that helps her to focus.
Dionne has been most humbled during this experience by the kindness of our volunteers. They are working so hard to support us and she just thinks it is really nice to see how much people are willing to do to help others in a crisis. She has enjoyed meeting them all and chatting about their lives outside of C-19.
To relax during the pandemic, Dionne has turned to her love of music. An avid DJ she has been producing podcasts and staying connected to her musical community. She has also taken the opportunity to learn and has been completing online training courses. Cooking and breathing exercises help her to manage the stress of the situation and she said she always feels secure managing her mental health as she knows that Manchester Mind will support her through any serious challenges.
Dionne loves working for an organisation where talking about your feelings and being honest about your mental health is the norm. She urges you all to find people to talk to and to use helplines if you are struggling.
You can find out more about our emergency food response here.