Meet the Emergency Food Response Team: Darren
05/08/2020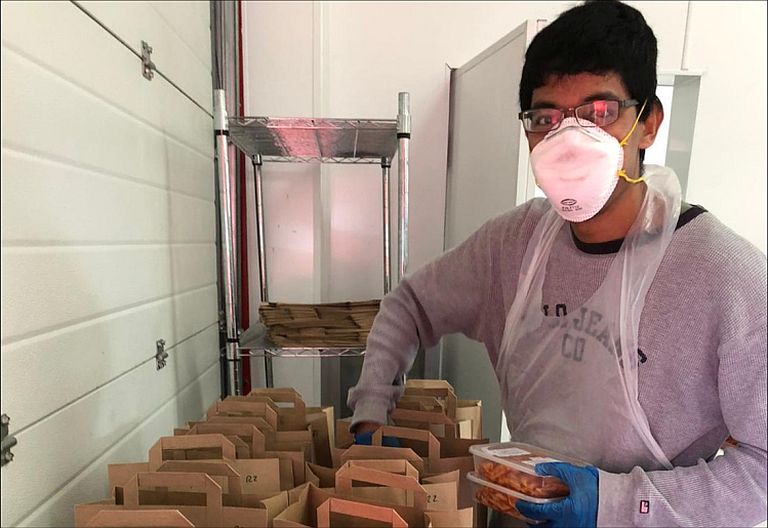 Darren is our Food for All/Good Mood Food administrator and he is amazing!
He has worked for Manchester Mind for 8 years, and began his journey with us as a café volunteer.
As part of the emergency food response, Darren has moved from admin into the kitchen and is helping with food preparation. He is still keeping his admin skills well-developed though, by producing all of the important food labels, allergen information and organising the orders.
Darren likes working for Manchester Mind because he likes to feel that his job makes a difference, he also likes being part of a strong team full of good people. It goes without saying for Darren that the understanding and support given for mental health challenges is also a big part of a positive work environment.
Darren has found that the biggest challenge for him currently has been the isolation now his personal activities have stopped. He feels that work has provided a great outlet, to be among people, help people and to keep active.
To manage his mental health at the current time Darren has enjoyed reading, movies and practising Tai Chi. He has also tried to keep in regular contact with friends and family.
Darren would like to thank our supporters and to remind you of the difference your contributions can make to people's lives. He urges you all to be kind to yourself and each other, because we will get through these difficult times stronger.
You can find out more about our emergency food response here.