Free Community Training – Presentation Skills July 2020
Events Date: Tuesday 7 and 21 July, 10am - 4pm | Location: Kath Locke Centre, Moss Side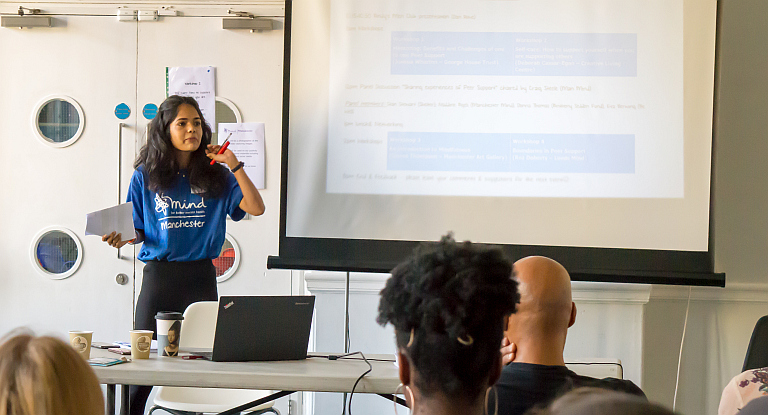 We run a number of free courses for Manchester residents (see important note below for exclusions) to help build skills and confidence, delivered by our qualified and friendly Manchester Mind trainers. In this two-part session we look at presentation skills.
This two-day course will include:
Practical information on how to deliver presentations
Build confidence in speaking in public
Practice presenting in a safe and supportive environment
If you would like to book a place on this two-day course please email training@manchestermind.org

Due to funding restrictions these courses are only open to people living in the city of Manchester, i.e. those with postcodes beginning 'M' followed by 1, 2, 3 (Manchester not Salford), 4, 8, 9, 11, 12, 13, 14, 15, 16 (Manchester not Trafford), 18, 19, 20, 21, 22, 23, 40 or 90.