Introduction to Mindfulness – 6 Week Course (1 hour per week)
Events Date: 6 Sessions: 4, 11, 18 October, 1, 8 & 15 November 12-1pm | Location: Online via Zoom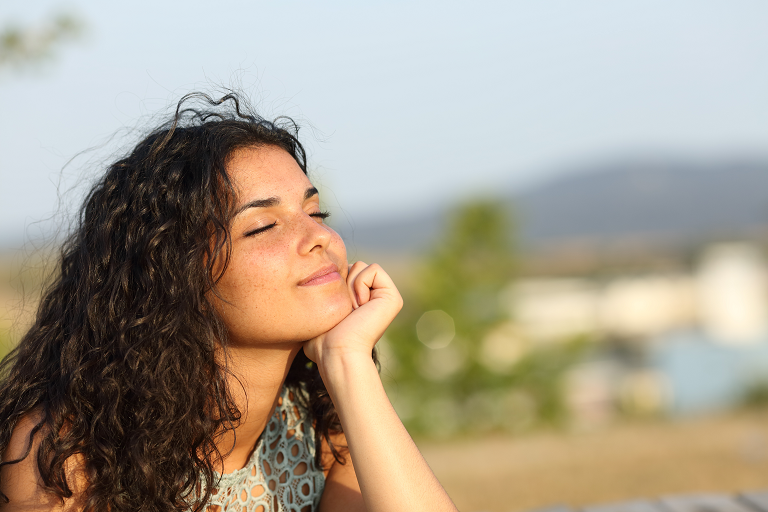 Mindfulness is being used to help with everything from depression and anxiety, to stress and pain management. In these 1 hour sessions you'll get a better understanding of what mindfulness is, how it can help with change and stress, and experience mindfulness for yourself through mindful meditations. No prior experience is required.
12-1pm
Learning aims:
To gain an understanding of what mindfulness is and how it can help counteract stress and anxiety
To learn about and experience first-hand mindful meditation techniques, which can be used to improve wellbeing and mental health
To understand the difference between primary and secondary stress, and to get an understanding of how this concept can help you with future stress or challenges
Course content:
This will largely be an experiential course, learning about mindfulness through practising mindfulness meditation, with time to reflect and share with others.
You will also:
Learn some of the key concepts behind mindfulness and understand how it can help people cope with stress, difficulties and change
Make plans to incorporate mindfulness techniques into daily life
You will be supported in practising at home with access to guided meditations – nothing longer than 20 minutes – and with handouts to accompany some of the main learning points.
Who should attend:
Anyone who is curious about mindfulness, and anyone who wants support in establishing a home meditation practice. You do not need any previous experience of meditation, or training in mental health or wellbeing to attend.
We ask some optional questions on the registration page – these are useful for the trainer ahead of you attending the session.
This course will be delivered live over zoom. There will be six sessions of one hour each, and you are expected to commit to attending every session. We anticipate that it will be possible to do this course from your desk at work – no special equipment is needed for the meditations. You will need to have access to Zoom, and your phone/computer's camera, and microphone. Headphones will make it easier to concentrate if you are working in a open plan office.
Course starts 4 October, and finishes 15 November as there will be a week's break for half term on 25 October
Book your place here: Introduction to Mindfulness (6 Weeks): 4, 11, 18 Oct, 1, 8, 15 Nov
Cost: £60 per person (concessionary rates are available for charities/third sector/key workers/low income)
Attendance on all sessions is required.