Dance and Movement for Better Mental Health
Events Date: Course starts 17 January 11 - 1pm | Location: The Edge Theatre, Manchester Road, Chorlton, M21 9JG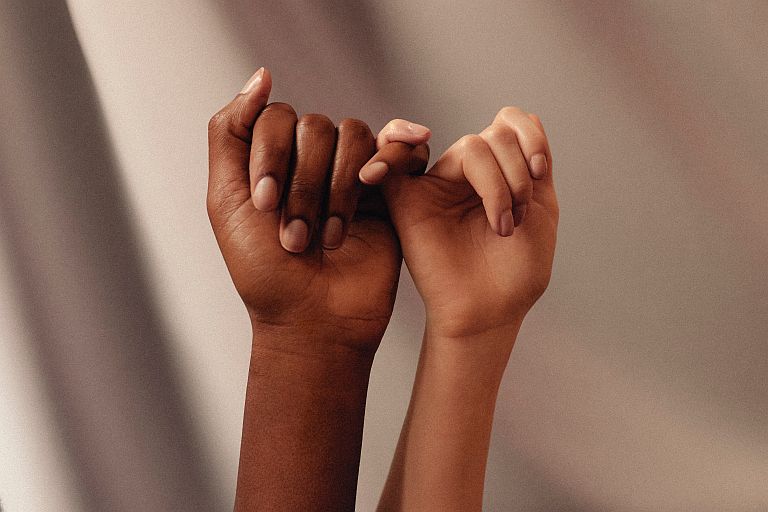 Get out of your head and into your body with Rambert Dance Company and Manchester Mind's new free course.
Come and explore dance and movement with a trained dance facilitator who will lead you through some creative movements to help you free up your body and lift your spirits. Over seven sessions (including an orientation), we will explore the body in movement, reflect, share and support each other, all lead skillfully in a safe, warm and friendly environment. No previous dance experience necessary. We will not be working towards any kind of performance – this is purely about finding some joy in moving our bodies. Beginners to movement positively welcomed!
"Great atmosphere. Very gentle, nurturing and fun"
"I arrived feeling anxious and tense. Now, after the session, I feel warmer, looser, more confident and excited about the next session".
"Really enjoyed the opportunity to be creative, use my body and let go! Jo was really good at breaking movement down, reminding us to breathe, which created a flow and helped my body to move better. I am excited to do more in January".
Sessions will take place every Tuesday, 11 – 1pm at the Edge Theatre in Chorlton, from Tuesday 17 January. Our first session will be a gentle orientation session to help us get to know each other, allow us to get used to moving our bodies and to set expectations for the course sessions.