Online Session: Calming the Nervous System
Events Date: Every Monday 12-12.45pm | Location: Online, registration required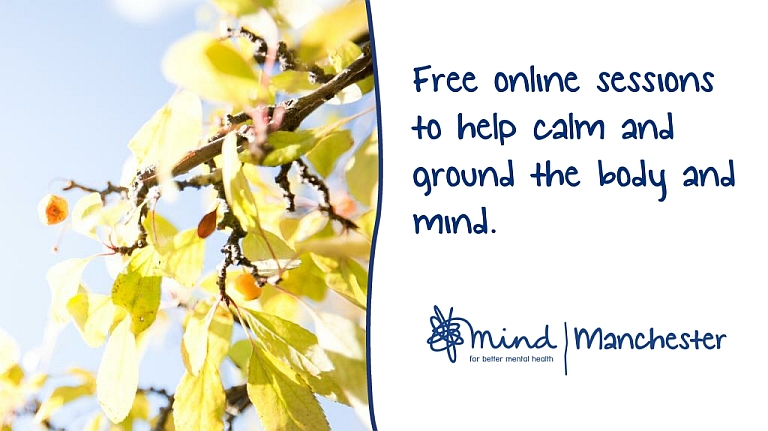 Join Manchester Mind in a session to help you calm your nervous system and ground the body and mind.  This session will include some easy practises that you can use in your everyday life.
Suitable for all ages.
This session will take place every Monday (except Easter Monday) at midday.
Due to Easter bank holidays we are hosting an additional session on Thursday 16 April.  For this session please register here
Free
Please register for Mondays sessions in advance (each week) here
If you have any questions – please contact Ruth
Download our Anxiety Toolkit here
I felt my body calming and heart rate slowing