Demi's blog – Mental Health Awareness Week
04/06/2019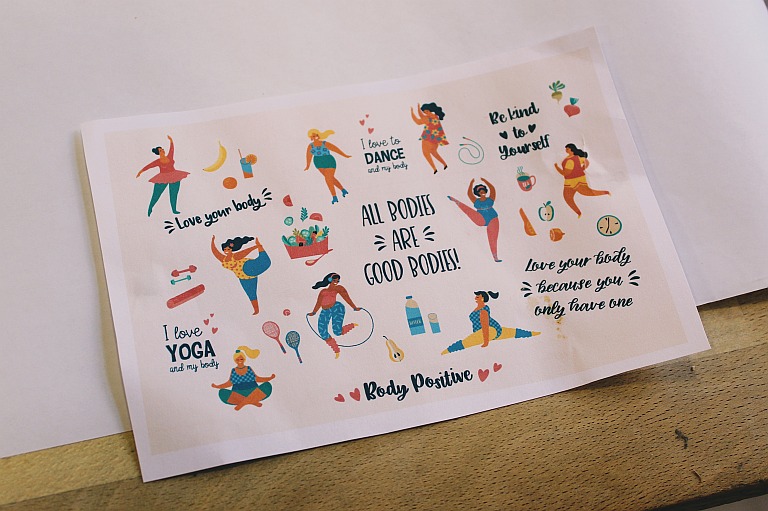 Last month I hosted an art group at Manchester Mind's Zion Centre to celebrate Mental Health Awareness Week. This year's theme was body image, so we wanted to create an environment that promoted healthy body image and encouraged conversation. As it went well last time, we decided to have paper over the table so we could draw or write, and this time added polymer clay so we could mould whatever came to mind when we thought of the subject "body image".
Dotted around the table and cafe we had lots of inspiring quotes and images. We also had some beautiful food made by the Manchester Mind volunteers. We wanted to make sure there was a nice balance of healthy and comforting food, as we believe that you shouldn't restrict yourself and stop enjoying what you love.
As we were talking we moulding little figures, inspired by Tara, Manchester Mind's Food for All Cafe & Volunteer Co-ordinator. We found the clay quite therapeutic and relaxing, which made talking much easier. Next time I would love to add more stimulating materials as I found it helped all of us to ease into communicating and it was overall very enjoyable. We had some wonderful, inspiring conversations, and I was so happy to hear that people were glad to have come and they would like me to do something similar in the future.
For more information and to see some of the images from the day please see Demi's blog
here
Watch this space for details of more events in the coming months…