Virtual Crafternoon
03/11/2020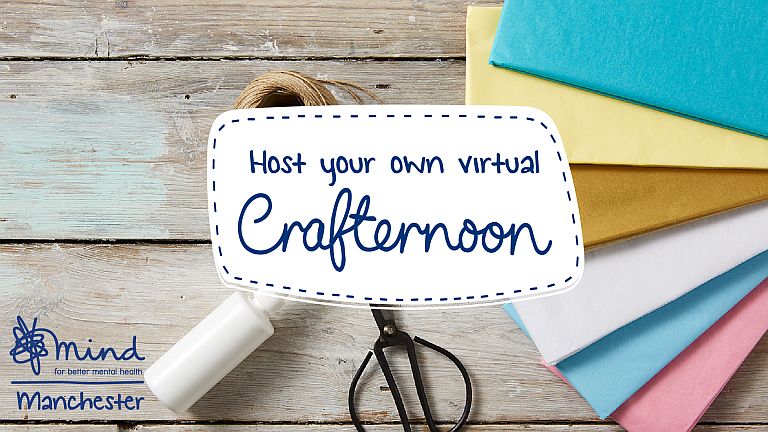 Many of us have been spending a lot more time at time at home during the pandemic and to look after our wellbeing there are many activities we can do without going out – including  "arts and crafts".
Manchester is one of the most creative cities in the world, and that's why we're inviting you to host a Virtual Crafternoon! Whether a large or small affair, simply get together online with your favourite friends, family, work colleagues or your local community/faith group and spend an afternoon doing some creative, fun and relaxing.
How do I take part?
Download our Manchester Mind Crafternoon guide to find out how to get started and access free craft templates and more! You just need to then create your Manchester Mind Just Giving page and invite your guests to make a small charity donation to take part in your virtual event. Enjoy a get-together with a difference and help make sure no one in Manchester has to face a mental health problem alone.
We'll be sure to stay in touch, and are here to offer help and support along the way, but if you need more information or have any questions, please let us know – contact Aashni Shah.
Thank you for your creative support, we hope to hear from you soon!