Clairine's Story – Four Week Shred and Mental Health
04/06/2019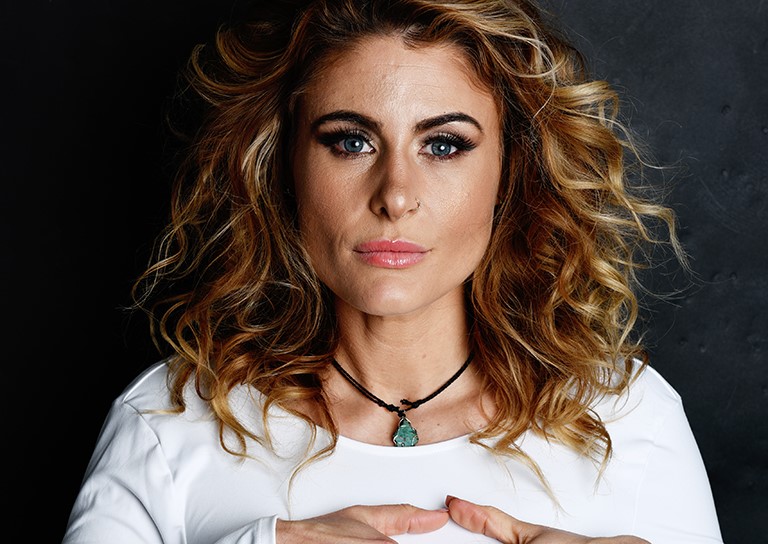 Firstly I want to say how proud I am to be raising awareness for this essential charity that as Mancunians we are so privileged to have in place for our community.
So here it goes, let's drop the mask and bare it all, I would describe my mental health as up and down from early teens. The most intense period I have so far come against happened after I had my first born son. It was amazing for a short period, I was balanced and felt all was in control, motherhood was the best. I would watch my baby sleep all night if I could, the love was intense and gave my life more meaning than I had ever experienced. But with the birth of my second son which was only 15 months later the demons of mental torment returned.
My youngest son had possibly one of the most traumatic entrances into the world being 12 pound 2.5ozs. He got badly stuck to the point where it was becoming so dangerous and he was slowly giving up. Then he was ripped out of me which resulted in a broken arm. I would constantly worry that I wasn't capable of looking after both the boys being so close in age. I totally lost all my confidence to socialise and going out was becoming rarer. I escaped into work and looking after the boys, and slowly lost my friendship groups. The only solace was the sure start group, thank goodness for that support. I even isolated myself from my family because I didn't want anyone to know that everything wasn't ok. I could cope but my inner reality was the total opposite.
I didn't know why I was irritable all the time but I was mainly crying a lot in private, my hair was falling out and I hated my appearance as I was so overweight. As I was in with the boys or working all the time, food became my highlight in the world of negative thought patterns I'd created. My boys are my world and push came to shove when my ex-partner left and it was just me and the boys. I had change things round, not only for me, but the boys. I got off the couch and began an app called Couch to 5k and lost the 5 stone I had gained from two close pregnancies and comfort eating. I finally went to the doctors, got the services I needed and holistic help for my mental health.
I was feeling strong mentally and wanted my body to follow so I joined a gym and that's where I fell in love with weights and yoga. This is my new sanctuary, a place where I can have alone time to work on me while listening to my favourite uplifting music or a spiritual story. The way exercise has revolutionised my life is incredible, from only being able to run for 30 seconds to trekking the Inca trail to the top of Machu Pichu last year.
As the local services in mental health have helped me make my dreams come true I thought I'm going to share my story and awareness for the incredible organisation Manchester Mind  who help so many people in the position I was in.
So here's the challenge… 28 days of double cardio reaching up to two hours everyday on the last week and four times intense weight sessions for the sculpted vegan shred. I'm not vegan hard but I believe in taking each day as it comes now and if I can inspire others to get healthier in the mind, body and soul it will all be worth it. I have now started my journey of learning life coaching, mindful meditation diplomas and personal trainer (PT) qualification to help women on a more conscious kind level.
Clairine Potter… the mum who climbs mountains.